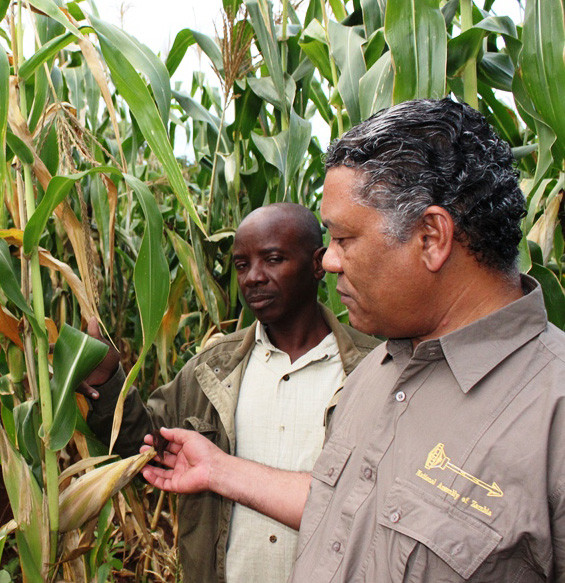 GOVERNMENT will this year export 800,000 metric tonnes of maize, Minister of Agriculture and Livestock Given Lubinda has said.
Mr Lubinda, however, assured that Government will not deplete the strategic reserves as a result of the exportation of the maize.
The minister said this when he paid a courtesy at Eastern Province permanent secretary Chanda Kasolo in Chipata on Thursday shortly before he officially opened a three-day agri-business finance fair.
"This year, we shall export about 800,000 tonnes of maize but we will not allow anyone to export the grain without getting an export permit," Mr Lubinda said.
He said Government will closely monitor maize exports.
Mr Lubinda reiterated that no citizen will starve despite some parts of the country recording crop failure due to partial drought.
And speaking during the official opening of the agri-business finance fair, Mr Lubinda urged farmers to explore new methods of farming.
He said over eight million people in the world, including Zambia, are threatened with starvation and it is important for farmers to start thinking of taking up agribusiness.
Mr Lubinda also said Government is introducing milling plants in all provinces with surplus maize to help reduce the price of mealie meal.
He said Government will continue providing farm inputs under the Farmer Input Support Programme (FISP) and urged small-scale farmers to work hard for them to graduate from vulnerable to viable farmers within four years to enable others to benefit from subsidised inputs.
AgriProFocus country co-ordinator Claire van der Kleij said this is the second business finance fair to be hosted after the one in Southern Province aimed at supporting development of agribusiness by improving access to financial services and credit facilities.