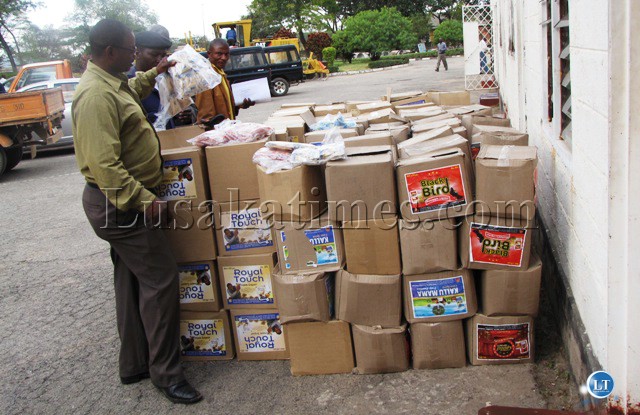 The Lusaka City Council (LCC) has appealed to members of the public to report anyone found selling prohibited strong liquor known as tujilijili which are reported to have resurfaced in the city.
LCC Public Relations Manager Habeenzu Mulunda said the council will move in quickly to address the situation of the reported tujilijili on the market once it gets details.
Mr. Mulunda told the Zambia News and Information Services (ZANIS) in Lusaka today that his office has not received any report of the prohibited strong alcohol.
He said the council entirely relies on the members of the public to lead it to places where the banned alcohol sachets are being sold.
Over the weekend, Zambia Revenue Authority Officers in Nakonde intercepted a truck loaded with pirated videos and banned tujilijili sachets headed for Lusaka.
[Read 58 times, 1 reads today]