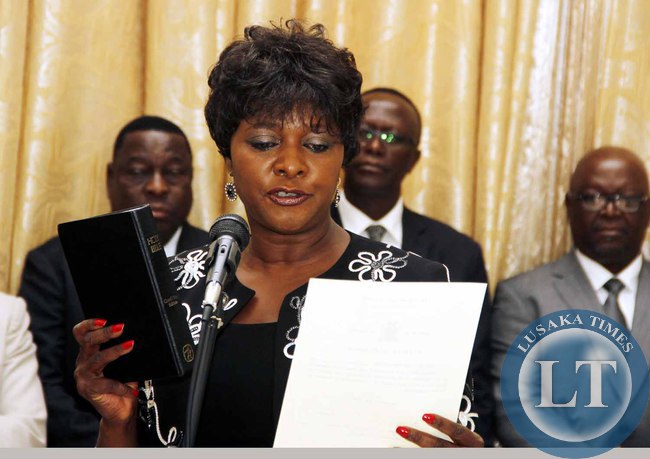 Commerce, Trade and Industry Minister Margaret Mwanakatwe has admitted that she owes the Citizens Economic Empowerment Commission (CEEC) K 1.5 million through AluWorks Industries, a company she co-owns with her husband Mupanga.
Mupanga Mwanakatwe is Managing Director for state telecoms firm ZAMTEL while Mrs Mwanakatwe is a professional banker who served as Barclays Bank Managing Director in Zambia, Ghana and also worked in Nigeria.
On Sunday, Zambian Voice Executive Director Chilufya Tayali revealed that Mrs Mwanakatwe has defaulted on the loan she obtained in 2011.
In an interview, Mrs Mwanakatwe admitted that AluWorks borrowed the fund for business expansion whilst she was out of the country.She however wondered why Mr Tayali has decided to expose the debt which she feels is a purely private matter.
Mrs Mwanakatwe advised Mr Tayali not to personalise the debt issue now that she is Minister of Commerce.
"That is an old issue, that loan was obtained when I was not even in the country. Where is he getting all these things from? Tell Mr Tayali not to drag me into these things. This is a malicious attack on my integrity," she said.
Mrs Mwanakatwe said Mr Tayali's revelations are some of the things that make professionals stay away from politics.
"This is the reason why professionals like me don't enter politics. There is so much mudslinging in Zambian politics and this scares away people like me from serving our country," Mrs Mwanakatwe said.
According to the Citizens Economic Act No. 9 of 2006, the Commission was principally created to uplift the targeted citizens who have suffered marginalization.
It is also meant to level the playing field and raise the citizens to a position where they can effectively participate in the national economy, above all, it is meant to ensure especially the women, youth and physically challenged.