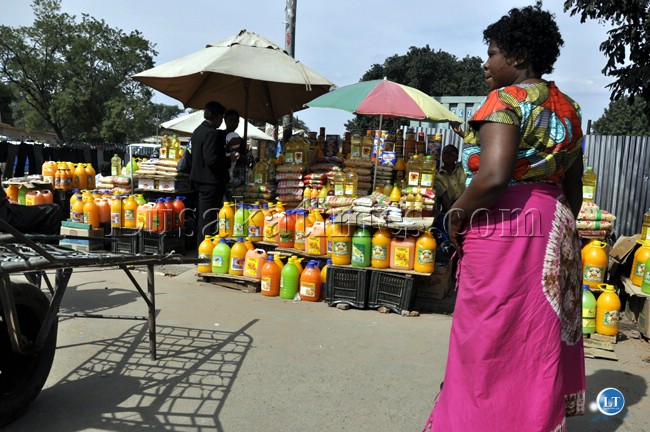 THE Livingstone City Council has warned of stern action against street vendors who are currently making advances and maneuvers to resume trading in the central business district especially in the late afternoon.
Livingstone City Council acting town clerk Chabala Chanda said the local authority was aware of some vendors sneaking their products on the streets and the frontage of the Main Post Office in Livingstone saying the State Police would be engaged curb the vice.
Mr Chanda said it was unfortunate that some vendors had decided to come back into the streets when they were offered alternative trading areas shortly before the 20th session of the United Nations World Tourism Organisation (UNWTO) Conference in August 2013.
He said there was need for traders to continue trading in those designated places because that would also help keep the city clean.
"As a local authority, we have not allowed any form of street vending especially in the central business district," Mr Chanda said.
He said it was important for traders to abide by the law because no one was going to be spared if found on the other side of the law.
But some vendors talked to say they were forced to bring their merchandise into the central business area because that was where they found customers.
A vendor, Josephine Mutaka who trades in assorted vegetables and fruits, said vendors were tired of waiting for the completion of the ultra-modern Town Centre market which had taken almost two years from the time construction started.
Ms Mutaka said customers found it convenient to buy from them because they were within reach other than going to the Common Market for Eastern and Southern Africa (COMESA) market as well as Green Market.
She appealed to the Government to quickly find resources and complete the Town Centre market which was centrally positioned in town.
"We are appealing to the Government to find resources to finish the construction of market. In 2013 when they started constructing the market, we were told that it would only take six months to be completed, but six months has now become two years.
"We to know what is happening otherwise we shall all come back and trade from the street because it is more convenient for us and our customers," Ms Mutaka said.
[Read 95 times, 1 reads today]