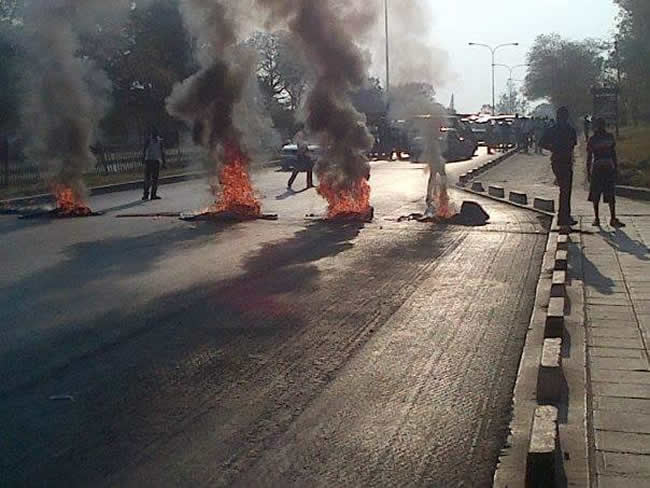 Calm has returned at – University of Zambia UNZA- Great East Road Campus, after students staged a protest, demanding the release of their examination results.
The students had earlier blocked the Great East Road with stones.
The situation only normalised, after police arrived at the scene, an hour after the students started protesting.
But UNZA Students Union -UNZASU- Secretary-General, Clement Kaponda said the protest had no blessings of the union.
Mr. Kaponda has however urged government to meet the lecturers' demands for payment of outstanding allowances, so that the results can be released.
Meanwhile, Zambia Police Urban Commanding Officer, Donald Mwandila has warned the students against disturbing public peace.
Mr. Mwandila urged the students to use peaceful means to air their grievances.