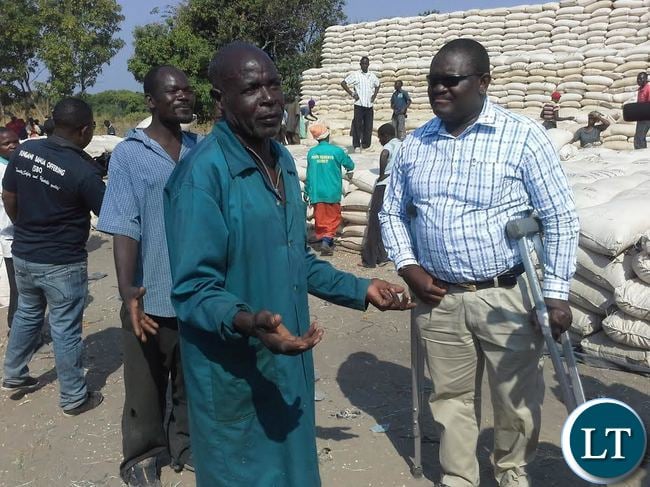 The Grain Marketing Board of Zimbabwe (GMB) says it has been engaged by Zambia which wants to use the parastatal's silos as storage facilities.
Speaking at GMB's fourth annual general meeting last week, GMB acting general manager Lawrence Jasi said the company had excess capacity in silos that could be utilised by other players at a fee.
"We are also looking at it regionally, like in Zambia. Once we rehabilitate our silos, stakeholders get confidence in our silos they should be able to store their grain with us. The Food Reserve of Zambia approached us to store their grain," Jasi said, adding that the confidence on the parastatal's silos would generate revenue for the company.
He, however, could not give more details, saying the deal was in its early stages.
In an advertisement in June, GMB said it had excess storage facilities.
"The Grain Marketing Board offers grain storage space for hire at its concrete cylindrical silos and bag depots across the country, storage application forms are available at the nearest GMB depot. Terms, conditions and storage charges will be as per GMB storage contract," it said.
At its peak in the 1990s, GMB used to keep 500,000 tonnes of grain in reserves annually.
At the moment, the silos do not have much.
This has been coupled by the inability of GMB to pay farmers their dues on time.
GMB owes farmers $35 million for last season and the new deliveries.
A number of farmers in Zimbabwe have resorted to growing tobacco as it was well-funded and paid more compared to maize, forcing the country to import maize.
GMB deputy general manager (Finance and Administration) Joe Muzurura said the board had been looking for funds, but the interest rates were prohibitive although they were now coming down.