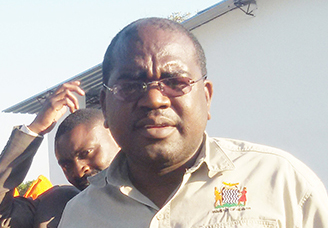 GOVERNMENT has dismissed reports in some sections of the media suggesting that junior doctors and some resident doctors at the University Teaching Hospital (UTH) have gone on strike.
Deputy Minister of Health Chitalu Chilufya clarified that there was only a misunderstanding between post-graduate students and Government as a sponsor.
Dr Chilufya said in an interview yesterday that students were not negotiating for any conditions of service and that the issue bordered on routine sponsorship by Government for training of the students.
"At no time was there any strike action at UTH.
"It was only a misunderstanding between post graduate students and the sponsor [Government] on allowances and this has been resolved," Dr Chilufya said.
Yesterday Junior Doctors at the University of Teaching Hospital joined the sit in at UTH according to a memorandum dated 01 September 2015 signed by Resident Doctors Association UTH branch Secretary Dr Mtonga Matolase and UTH President Dr Cyrus Phiri addressed to UTH Senior Medical Superintendent.
Doctors at UTH resolved to join the sit in protest by the Registrar at the institution after a meeting with Health Permanent Secretary General Davy Chikamata Tuesday afternoon.
Dr Matolase said the junior doctors at the highest referral health institution in the country are aggrieved by the unpaid settling-in allowances.
He said the doctors are also not happy with the incomplete payment of settling-in allowances.
Dr Matolase said Government owes junior doctors in unpaid arrears.
Dr Matolase also disclosed that the junior doctors are aggrieved due to delayed placement of new doctors.
He said the sit-in protest will continue in conjunction with the one by the Registrars until all issues are resolved.
Below is the memorandum released by the Doctors