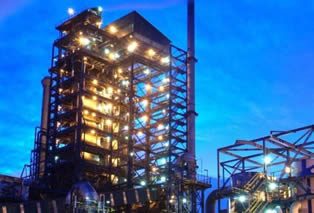 A TOTAL of 284 miners at Mopani Copper Mines (MCM)'s Mindolo North Shaft in Kitwe were on Thursday night trapped underground after the 11Kv sub-station supplying power to the plant got burnt.
However, a rescue operation yesterday managed to evacuate the miners who were all unhurt.
The sub-station caught fire around19:00 hours causing a black out to the plant as the stand-by generators could not automatically switch on arising from technical reasons. This situation led to all the miners underground including those in the cage to be trapped.
Kitwe District Commissioner Chanda Kabwe and Mineworkers Union of Zambia (MUZ) President Nkole Chishimba confirmed, in separate interviews, to Times of Zambia the trapping of the miners underground.
Mr Kabwe said the miners were trapped around 19:00 hours when the sub-station caught fire.
He said the rescue operation went on from the time the fire erupted to yesterday morning when all the trapped miners were evacuated.
He said all the trapped miners were safely evacuated but that investigations to establish the exact cause of the fire were still underway.
Mr Chishimba who expressed sadness over the miners being trapped underground said the union received information around 19:11 hours that the 11Kv sub-station had caught fire.
"284 miners who were underground working from their respective sites and some in the cage were all trapped.
"This is a sad situation because underground operations depend on electricity and there must be adequate preparedness for eventualities such as what happened last night (Wednesday),"Mr Chishimba said.
MCM Public Relations Manager Cephas Sinyangwe who also confirmed the incident attributed the fire to a power surge.
He said in a statement that Mindolo North Shafts experienced a power surge that resulted in a power failure at the two shafts and the subsequent fire in a sub-station on surface.
"All the miners that were working in these shafts have been accounted for, are safe and none of the employees was in any danger throughout the incident.
"The company has a full set of procedures for power failures of this nature and the incident was handled according to those procedures," he said.
Mr Sinyangwe said MCM worked in collaboration with Copperbelt Energy Corporation and managed to restore power at 09:00 hours yesterday.
[Read 85 times, 1 reads today]