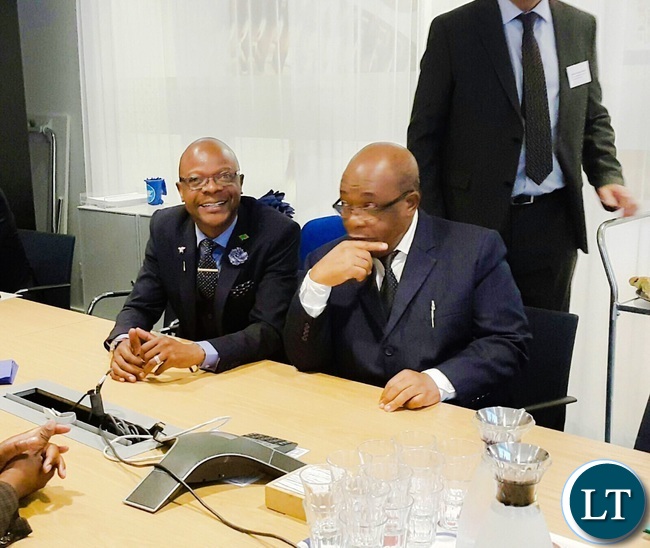 ZAMBIA has decided to act decisively in managing its mountains of waste that can be recycled into either energy or other profitable commodities on a large-scale, says Local Government and Housing Minister Dr John Phiri.
Dr Phiri was speaking on the side-lines of a week-long inter-active business event organised by the Embassy of Zambia in Stockholm, Sweden which is exploring ways of efficient waste management and water purification.
This is contained in a statement released by Zambia's deputy ambassador to Sweden Anthony Mukwita.
Mr Mukwita said Dr Phiri's delegation is also attempting to find solutions to the current garbage challenge in Zambia and see whether waste can be a source of energy as the case is in Sweden.
"We have to put a premium price to waste and turn it into a fortune instead of a menace," Dr Phiri said, " It will take a long time for us to see the benefits of waste management, just as it took a long time for Sweden, but we have to start now to record progress in future."
Dr Phiri is leading a delegation of energy and solid waste management experts from Zambia that are presently having 'hands on' waste management meetings to find practical solutions to waste challenges in Zambia.
The Minister has visited among others, IL Recycling chief executive officer and president Lars-Gunnar Almryd who told the ministerial delegation that waste management can be a profitable venture, that can also create jobs with time.
IL Recycling employs about 700 people and has a net value of about 200 million Euros, while the entire waste industry in Sweden is worth billions of dollars and employs about 20,000 people.
Sweden, with a population of about 9 million people, generates about 4.2 million tonnes of waste annually, compared to Zambia's 810,000 metric tonnes of recorded waste annually from a population of about 13 million people.
Dr Phiri told his officers at the start of the meeting that, "I do not want this to be another tourism expedition…when we get back to Zambia, I want all of you to be accountable and give the media a briefing on what you have learnt and how we can turn it into practical waste management solutions. This is not a tourism expedition at all."
And Zambia's Ambassador to Sweden, Edith Mutale, said it was about time Zambia joined the rest of the world in going "green" by recycling its waste in view of the power deficit due to natural calamities such as droughts.
Ms Mutale said President Lungu's Government is already in the process of plugging the gap through looking at solar initiatives and other alternative sources of energy.
Among the people in Dr Phiri's delegation are senior principal economist Danny Zulu and senior solid waste management officer Hartman Ngwale, including Tourism Board marketing and public relations manager Caristo Chitamfya.
She said Mr Chitamfya is also expected to have a separate platform to give "Ten Reasons Swedes should visit Zambia."