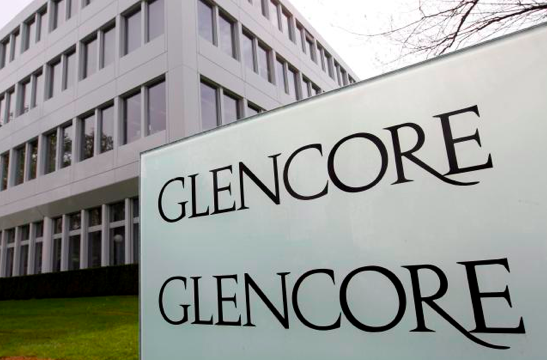 Glencore Plc announced yesterday that it will suspend of production at Mopani and Katanga mines in Zambia and the Democratic Republic of the Congo respectively for 18 months.During this time the company will build new processing facilities that will lower output costs, the Baar, Switzerland-based commodities supplier and trader said Monday.
A suspension of operations will remove approximately 400,000 tonnes of copper cathode from the market about a quarter of the countries' copper output.This decision will also eliminate hundreds of millions of dollars in taxes and kill thousands of jobs.Not a good prospect a year before elections.
Mopani is the largest employer among Zambian mines and accounts for about 26 percent of the country's production.
The company outlined a $10 billion debt- reduction plan and said it proposes to sell about $2.5 billion in new shares and assets valued at as much as $2 billion. It will also suspend dividend payments.
"The copper suspension is starting immediately,"' Glencore CEO Ivan Glasenberg said during a conference call about the debt-reduction plan. "Right now, we will get into effect."
Baar, Switzerland
7 September, 2015

African Copper – Operational Update

Glencore notes the announcement made by Katanga Mining Limited (Katanga) on 6 September that the Management of Katanga has commenced a review of its business,including operations and expenses, in light of the challenging environment for commodities.
A similar review at Mopani Copper Mines (Mopani) has also commenced.
This will include the suspension of production at Katanga and Mopani for 18 months up until the completion of the expansionary and upgrade projects. This includes the whole ore leach at Katanga and the new shafts and concentrator at Mopani.
A suspension of operations will remove approximately 400,000 tonnes of copper cathode from the market.

The expansionary and upgrade programs will provide a material reduction in overall operating costs at both operations. Once complete, the programs are expected to reduce C1 costs at Katanga and Mopani to c.$1.65lb and c.$1.70lb respectively from more than c.$2.50lb today.

Glencore will continue to fund the expansionary and upgrade projects at both operations.Mutanda Mining continues to perform well, producing above name plate capacity at a C1 cost
of $1.33lb.