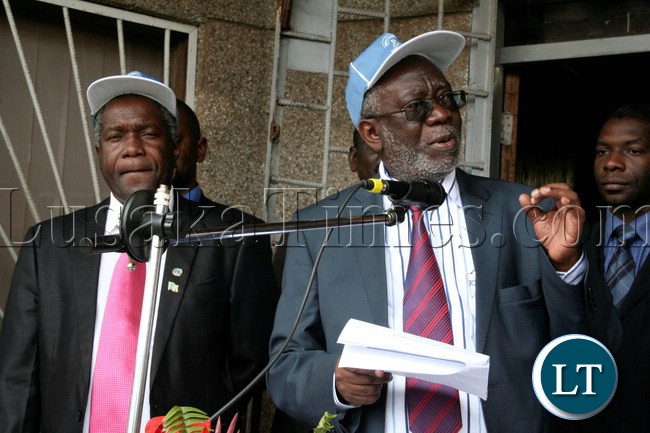 Labour Minister, Fackson Shamenda has said that government wants to put an end to outsourcing and sub-contracting of labour. Mr Shamenda said that outsourcing has caused a lot of problems especially in the mining sector, before adding that the Law is currently being changed to do away with the practice of subcontracting and outsourcing of labour.
Mr Shamenda was speaking during a tour of the Dangote Cement Factory in Nigeria after he leant that Dagonte in Zambia is currently outsourcing labor when it does not subcontract labour in Nigeria.
Mr Shamenda said that the same model that Dangote is using in Nigeria should be used in Zambia.
The Minister is in Nigeria to familiarise himself with operations of Dagonte Group of companies.