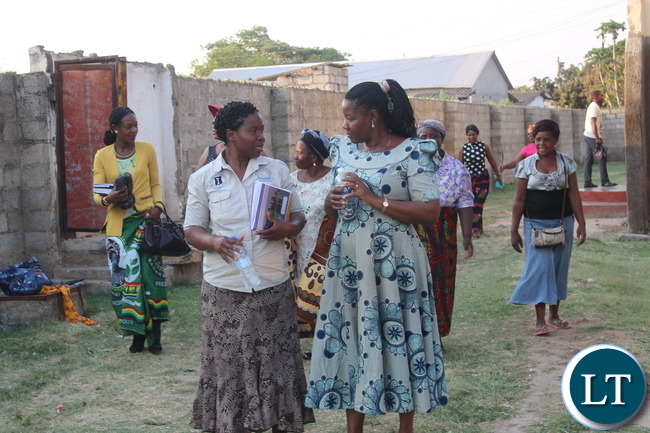 FDD President Edith Nawakwi has called on women to unity and embrace the culture of working together if poverty is to be eliminated from homes.
Speaking at Garden Reformed Church where her Party is training women in entrepreneurship and financial management Ms. Nawakwi observed that if women in communities united and fought poverty as a united front, the scourge would be eliminated from homes in no time.
She explained that women have the power to change the financial statuses of their households by making contributions so as to create capital so that they start engaging in projects as groups.
"We can achieve a lot if we are united as women and fight the problems we face as a united force. The challenges which we all face in our homes are similar so it will be easy to face them together.
At our Party and me personally I don't want to come here and dish out money because when I do that then am not helping you but when we train you then we are adding value to your life and the community at large.
They say don't give a man a fish but teach him how to catch a fish and that is why me and my colleagues are here, we are here to see how we can work together and ensure that we eradicate poverty from our households and that will not happen if we just give you handouts. If I just come here and give you money then am keeping something from you. The progress I want us to make is by sharing knowledge on how we can move forward.
A person should be taught how to farm, how to fend for themselves then you are helping as opposed to handouts because handouts are not sustainable in nature."
She added that the training the women are undertaking will be useful even when the projects they embark on in their respective groups failed because they would have acquired the knowledge to help their families.
The women are being trained in various business ventures which they can engage in after forming groups of 30 to improve their household incomes. They are further being trained on how to manage their finances to ensure that they do not run down their businesses.
And speaking on behalf of the women Joyce Mwale said the women overwhelmed with gratitude and were humbled by the gesture of the FDD President who had taken time off her busy schedule to offer her services to the women.
She explained that were sceptical were they told that would come share her experiences and knowledge on entrepreneurship but that she had proved doubters wrong.
Mrs. Mwale who is wife to RCZ Garden Congregation overseer Rev. John Mwale further said the knowledge women were acquiring would help the women in running the projects in the church such as chicken rearing which the church uses to help orphans and widows in the community.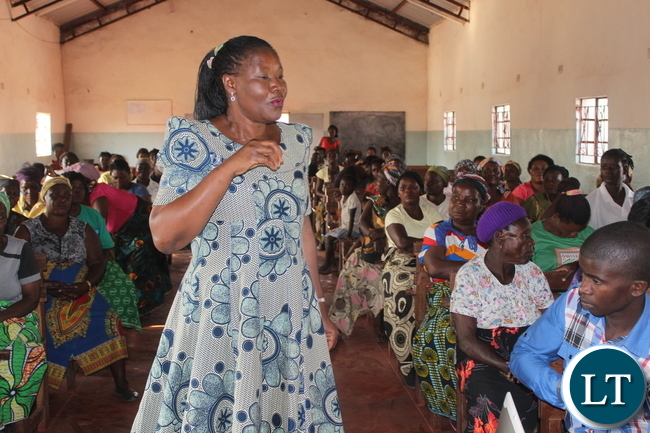 [Read 57 times, 1 reads today]