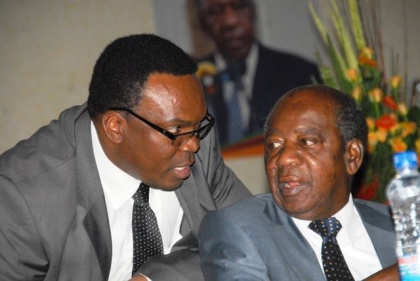 Government has disclosed that in August 2015, revenue collection amounted to 2.73 billion Kwacha against a target of 2.48 billion Kwacha.
Ministry of Finance Spokesperson Chileshe Kandeta says this reflects an over performance of 10 percent.
Mr. Kandeta says this is attributed to increased collections on domestic VAT and Non-Tax Revenues.
Mr. Kandeta says by categorization, tax revenue collections amounted to 2.02 billion Kwacha while non-tax revenues totaled 7 10 million Kwacha in August 2015.
He adds that among the major expenditure items was 890 Million Kwacha which was given to the National Road Fund Agency for onward disbursement to the Road Development Agency for road infrastructure programmes.
Mr. Kandeta says the treasury also released 160 million Kwacha to the Food Reserve Agency for crop purchase and 50 million Kwacha for the Farmer Input Support Programme.
He says the release of funds for the Farmer Input Support Programme is consistent with the government's long-term objective to diversify the economy, improve the livelihoods of small-scale farmers, and ensure country-wide food security.
The Ministry of Finance Spokesperson says other expenditure includes 11 Million Kwacha for water and sanitation programs, 12.5 Million Kwacha for the Social Cash Transfer Program and 12 Million Kwacha for the mobile national registration exercise.