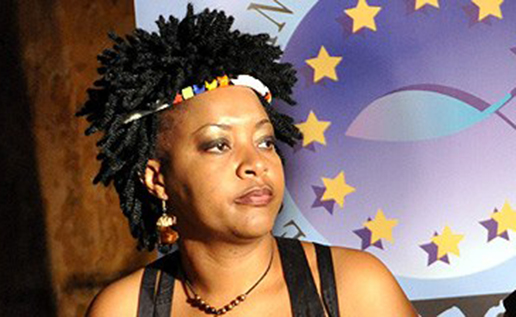 Angela Nyirenda, who will be launching her fourth studio album Salary since her debut Malo Abwino on October 2 at the New Government Complex in Lusaka, is happy to be back to making music after a seven-year hiatus.
"As some of you may know, it has been seven years since my previous studio album project, Zambian Girls. In that period, I have had to take time out of the studio, firstly, because of motherhood. You may also be aware that my baby, Bongani was born with a cardio problem, which eventually took his young life," she said at a briefing at Manda Hill in Lusaka.
"I take this opportunity to thank the people of Zambia here and abroad, who have held my hand through this grieving process. I thank God for the support that I have received from you, I thank God for the strength he has given me, I thank God for Bongani's life, and I thank God for giving me the chance to come back to making music.
I would also like to thank my fans for their patience. I know that seven years in-between albums is a long time. I hope my fans will understand the circumstances, and I pray that they continue to support the music.
The traditional music of Zambia is the foundation of Makewane Music. We take the music that is flowing through our rich history and package it with professional and modern methods."
Angela's Salary album has 12 songs; Foni Na Nkholoko, Nabwinga, Salary, Achoseko Maganizo, Mwanalume Wangu, Zapakisha, Mwanisebanyisha, Nsongwalume, Nsongwe, Dondolo Sela, Mend Heart and Kabumba.
The title-track, composed by Moses Sakala, is about a wife admonishing her husband not to rely only on his salary while the first track Foni Na Nkholoko, also by Moses but whose chorus is traditional, is about a woman brushing away all advice about her husband's infidelity.
Mend a Heart, another composition by Moses, is in loving memory of Bongani while Kabumba, composed by Kachasa Mulenga, is a Bemba gospel song praising the creator's omnipotence and praying for his protection.
Angela has three compositions; Mwanisebanyisha, Mwanalume Wangu and Achoseko Maganizo. In their respective order. they talk about a young lady who is being courted by a man and believes in their relationship; celebrates the power of love and forgiveness; and the pain, frustrations and loneliness of a wife who does not receive affection and attention from her husband.
(DailyMail)