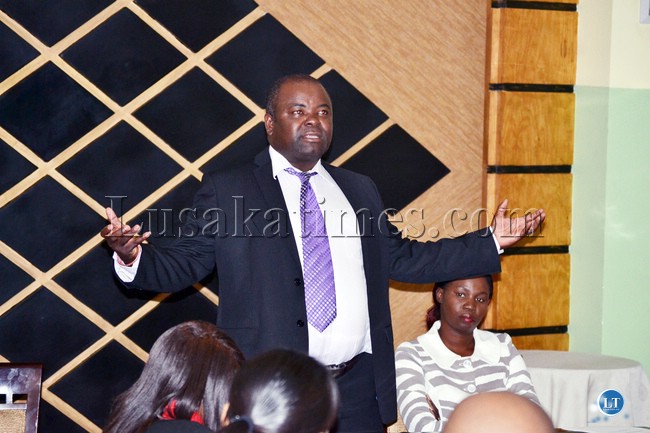 Government says the exclusion of youths from key national issues has been the greatest barrier to the attainment of significant reduction in poverty levels in the country.
Deputy Minister of Youth and Sport Ronald Chitotela says this is evidenced by the higher prevalence of social ills such as illiteracy levels, unemployment, crime, substance abuse and early marriages.
Mr. Chitotela says it is against this background that government launched the revised 2015 national youth policy and the action plan for youth empowerment and employment to address the social ills.
He expressed hope that the practical, coordinated and long term approaches and strategies contained in the youth policy and action plan will lead to youth empowerment and job creation
The Deputy Minister said this in Lusaka today at the opening of the youth consultative workshop.
The workshop, which has been organised by the Zambia Institute for Policy Analysis and Research (ZIPAR) and the International Development Research Center (IDRC), is being held under the theme 'exploring youth preparedness in benefiting from employment and empowerment opportunities in Zambia'.
And Mr. Chitotela said government has placed youths at the centre of its national development agenda by enshrining their importance in the policy and action plan for youth empowerment and development.
He however said government is aware that isolated and uncoordinated short term interventions are not the answer to dealing with the challenges facing the youth in the country today.
And ZIPAR Executive Director Pamela Kabaso said the launch of the youth policy and action plan by government was a clear demonstration of the importance it attaches to improving the livelihoods of the youths in the country.
Mrs. Kabaso said ZIPAR will continue to help government to respond effectively to the dual challenges of unemployment and poor quality jobs among youths under its recently launched 'more and better jobs' project.
Earlier, IDCR programme specialist Martha Melesse said the workshop will help deepen dialogue among key stakeholders in finding sustainable solutions to prepare the Zambian youths for gainful employment.
Ms. Melesse however said research can play a very important role in providing the evidence that can guide sustainable solutions for the issues affecting youths.
She has since called for concerted efforts from all stakeholders aimed at addressing youth unemployment which she said was one of the most pressing issues not only in Zambia but the world over.