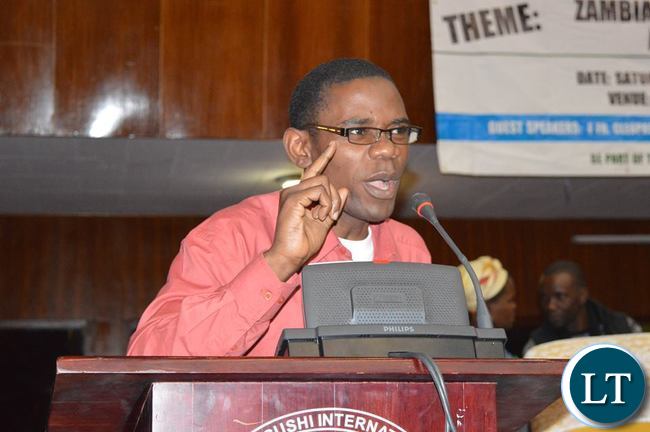 Zambian Voice Executive Director Chilufya Tayali has said that his organisation has done some investigation following petition to his organisation by some citizens on the use of a Chartered Private Jet to New York by President Edgar Lungu.
In a statement released to the media today, Mr Tayali advised the advise citizens especially civil society organisations to investigate issues before they rush to issued issue statements
Below is the full statement.
Some citizens petitioned us to confirm the speculations over a chartered plane, by govt, to New York at USD$ 300, 000 while so many Zambians are suffering.
We have done our investigations and following is our findings:
1. Yes the President went to NY by chartered plane and the decision was made by Cabinet for security reasons. Traveling to NY around the time, the President would have had to change planes and make stop-overs at various airports.
We could not however, confirm the cost of hiring the plane as it is being discussed depending on the services that will be rendered but the cost is expected to be much lower than the USD$300, 000 being discussed.
2. The President did not travel with the Musicians neither were they paid for by Govt.
3. Musicians and other Zambians that traveled for a USA-Zambians meet the President event traveled by SAA on tickets bought by PF-USA group.
4. The musicians are actually back in the Country and we managed to speak to some of them.
Basically we are verified that Govt did not pay for the musicians neither was it in the personal interest of the President to charter a plane.
We therefore, advise other citizens especially civil society organisations to investigate issues before they issue statements which at the end of the day would just dent the nation by negative publicity.
It is also important for Govt officials to be sober in the manner they respond to queries. Citizens have a right to question on any issues they are not clear on because that is what good governance entails.
CHILUFYA TAYALI
Executive Director
The Zambian Voice