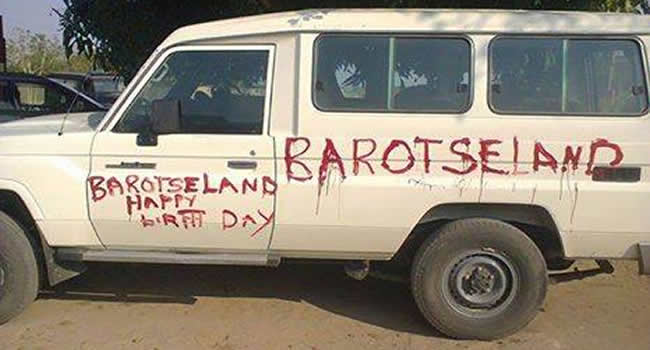 The Barotse Imilema's trial case which was scheduled for yesterday, 6th October 2015,failed to take off. The case has since been adjourned to Friday, 9th of October, 2015 as the prosecution still awaits further instructions from Lusaka (DPP). Their bail request was not even entertained.
This has become Zambia's familiar way of dealing with Barotse people as they continue to violate their basic human rights by arbitrary arresting them on any flimsy non criminal issues and then keep them in lengthy detentions without trial.
Six Barotse Imilema youths were last Thursday arrested for helping to publicize a BNFA planned peaceful public gathering that the local Zambia police, for no stated reason, ordered should not take place.
Meanwhile the six remain incarcerated at Mongu's Kambule remand prison.
This latest number of incarcerated Barotse nationals adds to that of four key Barotseland independence leaders, Afumba Mombotwa, Sylvester Kalima Inambao, Likando Pelekelo and Paul Masiye Masiyaleti who are currently facing trial, although now adjourned indefinitely, on the charge of treason whose conviction under Zambian laws attracts a maximum sentence of death.
Others serving three year jail sentences each on Barotseland related matters are Boris Muziba Muziba, Nayoto Mwenda and Sikwibele Wasilota who were questionably convicted for a crime of publishing false news with intent to alarm the public, while another Livingstone resident, Kaingu, is undergoing trial for possession of Barotseland literature considered seditious at the Livingstone high court.
Source:Barotseland post