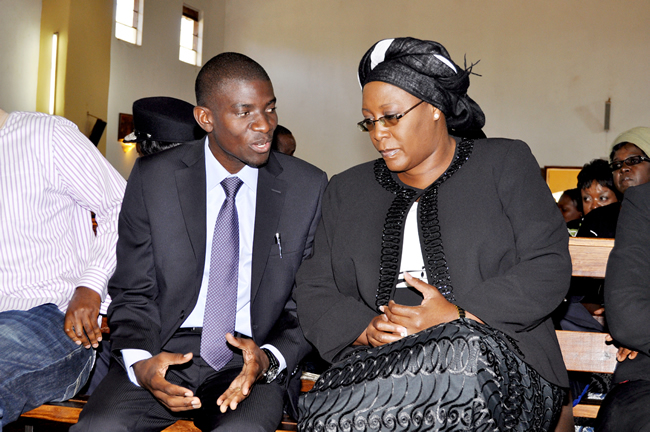 SOUTHERN Province chiefs have praised President Edgar Lungu for demonstrating his commitment to unite the country through equal representation following the appointment of Greyford Monde as Fisheries and Livestock Minister.
The traditional leaders have assured Mr Lungu of their support to ensure that he succeeded in his development efforts.
Mr Lungu appointed Mr Monde to the full cabinet role as Fisheries and Livestock Minister.
The UPND lawmaker was until his appointment Agriculture and Livestock Deputy Minister before the ministry was split into two.
Chief Mukobela of the Ila people in Namwala district, said the appointment of Mr Monde was crucial in boosting livestock production in the country because he was well conversant with animals.
The Ila people are heavily dependent on livestock and fishing as well as agriculture and the appointment of Mr Monde who hails from the region comes with great hope and expectations.
"We are very happy that our own child has been appointed Minister, and I would like to thank the President for this gesture and assure him that we will pray for him that he succeeds.
"This has demonstrated that President Lungu is inclusive and would like to see equal representation and equal share of national resources so that every Zambian is happy," he said.
Chief Mukobela appealed to Mr Monde to prioritise the fishing regulation following unprecedented dwindling of fish stocks in rivers because of the poor fishing method by fishermen.
Chief Chipepo, of Gwembe District, said Mr Lungu had made a wise decision to split the Ministry of Agriculture and Livestock because livestock and fisheries needed a special focus in order to contribute to the socio-economic development of the country.
He also commended Mr Lungu for appointing Vice President Inonge Wina as National Planning Minister saying national planning activities should be done at a higher level of government.
The traditional leader noted that Mr Monde was a qualified and competent person who understood the challenges in both fisheries and livestock development.
"I want to congratulate the President because he is doing a great job; this is a wise decision and I'm sure the livestock industry will contribute to our economy significantly with a ministry of its own.
"You may wish to know that the livestock industry is sustainable than other industries like mines and some countries like Botswana have done well, so we will support the new Minister and President Lungu for this gesture," he said.
Chief Chikanta, of Kalomo District, said the appointment of Mr Monde was another demonstration of equal representation which should supported by every Zambian.
The Chief said the people in the area had been crying for effective representation at cabinet level and the appointment the Itezhi-tezhi lawmaker had come as a great relief.