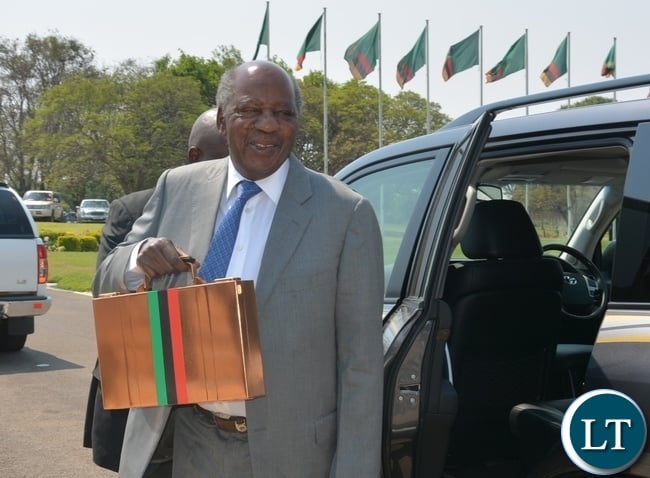 FINANCE Minister Alexander Chikwanda has called for austerity measures by the treasury and controlling officers in an effort to maintain the budget deficit at lowest minimum.
Mr Chikwanda noted that the projected 3.8 budget deficit in the next year's national budget would only be attained with fiscal discipline by the treasury.
The Minister was speaking on Zambia National Broadcasting Corporation (ZNBC) Sunday Interview programme on Sunday evening.
Mr Chikwanda projected a budget deficit of 3.8 percent when he presented the K53.14 million national budget. The projected deficit is surprisingly low in comparison to 4.6 projection he made for 2015 which has risen to 6.9 percent.
"The 3.8 percent is our target, and the treasury has means of controlling expenditure excesses. It calls for a lot of toughness on the part of the treasury; if you want to be popular don't be finance minister.
"For instance, I travel when it is absolutely necessary, because if I travel as a minister you give me US $500 per diem per day at the current exchange rate that's K6,000 so you pay (salaries for) two people from that," he said.
He said there should be morality in the manner government officials travel to save the scarce resources.
Mr Chikwanda noted that some expenditure had not been properly accounted for when people travelled abroad.
He reiterated that prudent public financial management was indispensable in the country's prevailing economic environment.
Apart from cutting down on unnecessary travels, Mr Chikwanda said controlling officers would be put to task on any expenditure that was done beyond the budget.
He said it would be a misdirection of public funds for controlling officers to direct money to travel expense which was meant for other services in their ministries and institutions.
"All of us in Government we are very much aware about the cost implication of travel," added Mr Chikwanda who said he refused to attend the IMF and World Bank annual meeting in Peru because the budget was too high.
The Finance Minister however, assured that the country's economy was still intact despite the currently hardships it was going through.
He said the agriculture sector, fisheries and forests would drive the Government diversification following the current challenges that had affected the mining sector.