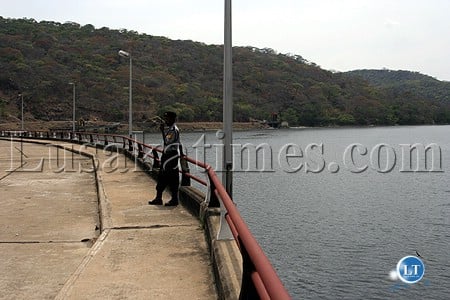 THE Zambian Government may pay US$350 million more to the highest bidder in the construction of the 750MW Kafue Gorge Lower Power Station that will cost US$1.46billion, in a contract award that has left officials baffled.
The highest bid for the project that was processed in 2013 was US$1.48bn and the lowest bid was US$1.08bn both of which were from Chinese companies.
The company that has won the bid has a poor record of performance having been expelled from Botswana where it failed to meet targets and was subsequently forced to leave the project.
What has however baffled the officials is the manner in which the tender was conducted.
The tender for the project attracted 5 companies all of which met the pre-qualification conditions. But soon after and without any prior notification new post-qualification criteria and requirements were introduced in the bidding documents which were different from those of the pre-qualification phase. The new demands eliminated two of the world's largest construction companies in civil engineering. The remaining conditions favoured only one company which subsequently was awarded the tender.
However, among the companies disqualified is one of Chinas largest hydro electric construction company with a turnover of US$200bn which bid for the project at US1.38bn. The losing companies wrote to the Zambia Public Procurement Authority protesting the breach of rules and advised government to halt the process until an investigation was undertaken. This advice was ignored.
But when contacted for a comment permanent secretary in the Ministry of Energy Emelda Chola promised to investigate the matter, saying she would come back after consulting because she was not at the Ministry when the tender was processed in 2013. Officials from the Ministry of Energy and Water Development confirmed to the Daily Nation that the companies that bid for the tender were all top ranked companies with worldwide construction experience.
"Zambia Public Procurement Authority was petitioned not to go ahead with the evaluation process because there was a contestation which needed to be resolved immediately but the process could not stop.
"The fact is that the nation will lose US$350million if this deal is allowed to proceed to the highest bidder. It's with a heavy heart that we are blowing this out today because the same amount of money can be used to construct two more 200 mega watts hydro power stations," one of the contractors said.
The officials said if the tender was re-evaluated, the nation would save about US$350million which could be channeled to other developmental projects such as roads, schools, hospitals and agriculture.