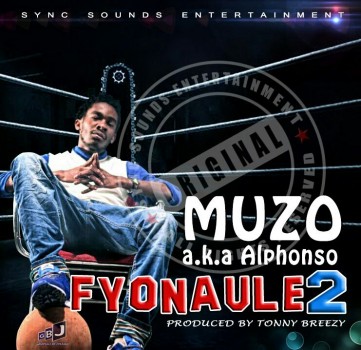 SYNC Sounds Entertainment presents Superstar Rapper "Muzo AKA Alphonso". One of Zambian Rappers spitting international super poetic flows in their Native language. Hip Hop, home or oversees has never lacked self praise – Every rapper/MC proclaiming to be the baddest (BEST) to ever do it.
With  Muzo AKA Alphonso, however, the 'Fyonaule' title is not a self praise. His flow delivery and native language poetess is very enough to send him to the top of our baddest emcess striving for international coverage.
The award winning emcee knows how to throw curveballs by way of squeal-inducing rhymes and a core audience connecting hook.
Download the song here: http://www.zambianmusicblog.co/muzo-aka-alphonso-fyonaule-part2-prod-tonny-breezy/
[Read 6,406 times, 1 reads today]