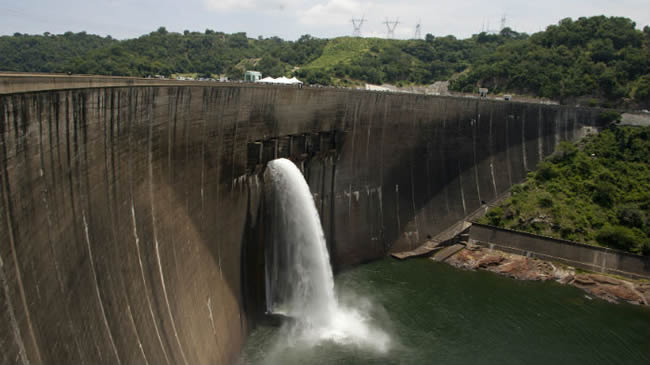 The Zambezi River Authority have dismissed reports suggesting that it opened spill gates this year at the Kariba Dam which has caused low water levels that have affected the generation of electricity.
The River Authority has clarified that the current power deficit the country is facing is not as a result of the spilling of water at the Kariba dam.
Zambezi River Authority Public Relations and Communications Manager Elizabeth Karonga said the opening of spill gates at Kariba Dam is part of the normal reservoir management.
She disclosed that River Authority last opened the spilling gates at Kariba Dam from 4 to 15 January 2012 adding that since 2012 the spill gates have not been opened.
She stated that spilling of water at Kariba Dam is done to adhere to the rule curve and protect the wall of the dam.
Ms. Karonga said this in response to a ZANIS press query.
Zambia is faced with an estimated power deficit of 560 megawatts and has been importing about 240 megawatts of power from neighbouring Mozambique to cushion the current electricity shortage that has hit the country.
The power deficit has resulted in ZESCO conducting massive nationwide load shedding of up to 8hours a day.
Government has since put in place measures aimed at addressing and normalizing the situation by 2016.