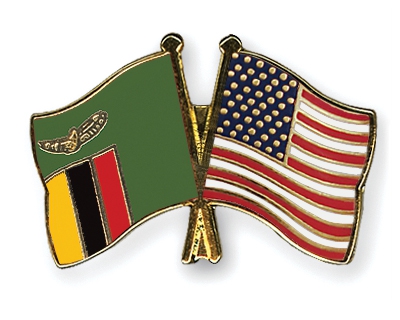 Continuing its mission of demonstrating transformational leadership, taking on responsibility and pursuing collaborative ventures, Atlanta-based Zambians Promoting Leadership in America (ZLA) are proud to announce three new partnerships with Zambian-led nonprofits for 2016.
ZLA's latest partners are:
· Touch-of-an-Angel, founded by Wendy Chanda Mutale to support new-born's from underprivileged mothers;
· The One Dream Foundation, founded by Betty Chirwa to help fund the education of young girls; and
· The Cancer Support Network established by breast cancer survivor Doreen Mwenya-Grant as a support system for cancer patients in Zambia.
Together, the partners, whose overarching mission is serve Zambians both in the United States and in the homeland, will work together to increase awareness and solicit donations and pledges for 2016.
And their first co-venture is a New Year's Eve fundraiser in the Skyy 25 Ballroom at the Crowne Plaza, Midtown Atlanta. Entertainment will be provided by Ollie Patterson, DJ Mix Master David (2015 Atlanta Top Ten DJ), DJ Flokid and DJ V. There will also be a special guest performance by B-1 (Mr. Perfecto). In addition, a raffle offering appealing gifts will be will be open to revelers that make a monetary donation or pledge for 2016.
ZLA Founder Freda Mwamba Brazle called on well-wishers to support both the event and the nonprofits.
"Often, these charities rely on their respective founders for financial support and this is not sustainable," she observed. "We all have choices when donating and including these Zambian nonprofits in your 2016 goals will help them achieve their goals. Think about it like diversifying your plough back commitment."
Founded in 2014, ZLA has hosted four unparalleled successful events so far: Zambia's 50th Jubilee Ball where a honorary award was presented to the Martin Luther King family, a "Plough Back Birthday" gathering that raised $8,000; an Afro-centric Zumbathon® that included music from African/Zambian artists; and a sold-out lunch & learn themed,` "Getting Noticed, Building Networks and Managing Relationships," and moderated by Dr. Felicia Mabuza-Suttle
For additional information or interests in sponsorship please email
[email protected]