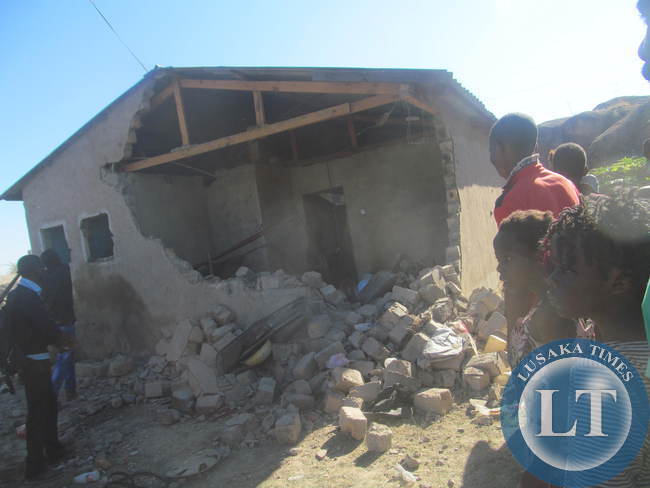 An eight year-old boy narrated in the Kitwe High Court how his mother allegedly strangled to death his five- year-old friend and later dumped the body in a well in a suspected ritual killing.
The boy testified how his mother allegedly murdered his friend by putting a pillow on his dead until he became unconscious before throwing the body in the well.
He was testifying in the case in which Moria Kapasa and Isaac Futi both of Chikola Township in Chingola are accused of murdering Ben Muleya on June 11, this year.
The boy's death sparked riots in Chingola as residents suspected the action to have been a ritual killing.
The witness told High Court Judge Timothy Katenekwa, that on the fateful day around 19:00 hours, he was sent by his mother Ms Kapasa to go and call his friend from his house.
The court heard that when the friend appeared, his mother asked him to take him into her bedroom where she asked him to lie down and later covered his head with a pillow and sat on him.
"My mother put a pillow on my friend's head, sat on him while he was struggling to free himself and after he stopped moving, she picked the body and threw it in the well outside the house," he narrated.
And the deceased boy's mother Susan Muleya told the court that on the fateful day, her son refused to eat Nshima and later went outside.
Ms Muleya explained that her son was nowhere to be seen when she went to check on him within the premises until her cousin informed her that she saw the boy going to Kapasa's house.
The court heard that when asked if Ben was at her house, Kapasa refused and that was how a search was conducted until the accused's son informed Ms Muleya that her son was thrown into the well by his mother.
The body was retrieved the following day and the matter reported to the police.
Hearing continues.
[Read 1,763 times, 1 reads today]