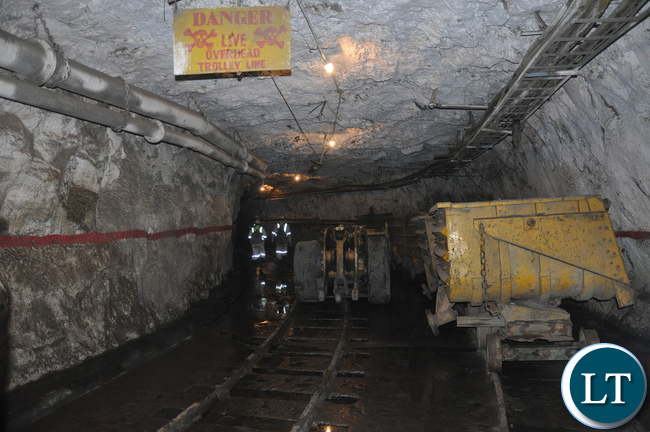 OVER 400 miners at Mopani Copper Mines (MCM) have opted for voluntary separation, Mineworkers Union of Zambia (MUZ) general-secretary Joseph Chewe has said.
Mr Chewe said in an interview in Kitwe yesterday that over 400 miners at MCM opted for voluntary separation, which the Glencore-owned mining company offered as part of the debt reduction strategy.
Mr Chewe, however, said MUZ is disturbed by reports that MCM is allegedly putting pressure on miners to go on voluntary separation.
He said MUZ is now looking forward to President Lungu's five-day working visit to Kitwe to help avert job losses in the mining sector.
Mr Chewe also said there is need for Government to increase its stake in mining companies because some investors are proving to be unreliable whenever there is a slump in copper prices on the international market.
He said it is disappointing that MCM has gone ahead to reduce labour by putting pressure on workers to go on voluntary separation.
MCM recently wrote to Government over its plans to lay off over 3,800 workers but the request was rejected by Government and union leaders.
"Mopani has gone ahead to lay off workers through voluntary separation. Over 400 workers, including those who were supposed to retire in December, have lost jobs through this mode of reducing labour by Mopani. This is another learning curve for Zambia.
"As a country, we need to increase our stake in the mines to avoid this problem of seeing these private mining companies retrenching workers whenever the sector faces challenges," Mr Chewe said.
Efforts to get a comment from MCM public relations manager Cephas Sinyangwe proved futile.