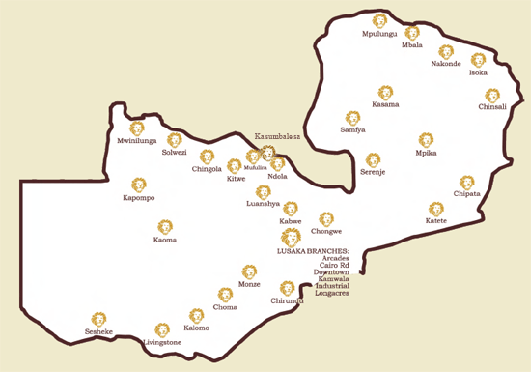 African banking group Atlas Mara says it has struck a cash and shares deal to acquire Finance Bank of Zambia PLC.
Atlas Mara, which was co-founded by former Barclays PLC chief executive Bob Diamond, will pay USD60.0 million in cash and up to 2.6 million of its own shares to acquire the bank.
Finance Bank of Zambia is Zambia's sixth-largest bank, with around USD261.0 million in assets on its books at the end of June.
It has 63 branches and more than 800 employees.
Deal will result in creation of Zambia's largest bank by branch network and 5th largest bank by assets with combined assets of about $418 million
Completion of transaction is expected in quarter one of 2016.
Atlas Mara Chief Executive John Vitalo said the bank is highly enthusiastic about Zambia's long-term prospects and its ability to play a leading role in the development of financial services there.
"The acquisition of FBZ is another important step in the execution of Atlas Mara's strategy to build sub-Saharan Africa's premier financial institution, in part, by becoming a scale participant in our countries of operation, which this transaction will achieve for us in Zambia," Vitalo added.