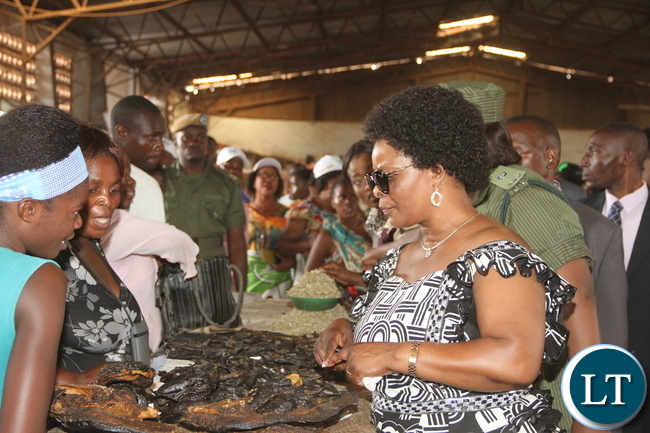 President Edgar Lungu has said that there is urgent need to establish why people prefer to sale their goods elsewhere and not in designated places.
President Lungu said that he has observed that a number of people are trading on the streets and other structures despite Government building markets for them.
He said it is a common site around the Copperbelt and elsewhere for people to abandon ultra modern markets for the streets.
The President said that there is need to engage the traders and find a lasting solution to the problem.
He said there is also need to review plans for developing markets to make them relevant to the current economic and social needs of the people.
President Lungu said this in Chambeshi on the Copperbelt when he addressed hundreds of residents at the Mine market.
AND the President has appealed to Chambeshi residents to turn out in numbers and register as voters.
Mr Lungu said this is the only way they can exercise their democratic right and participate in national development.
He said there is need for residents to register in masse to guarantee his continued stay in State House so that he can continue developing the country.
President Lungu said the PF has a good economic recovery plan for Zambia and urged them to continue rallying behind the ruling party.