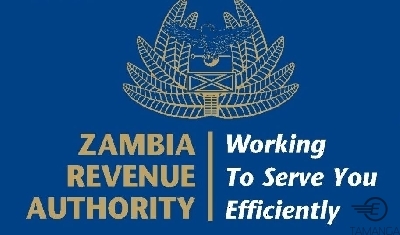 Officers from the Zambia Revenue Authority this morning raided the privately owned Post Newspapers and served the newspaper with a K6, 954, 911.75 warrant of distress.
And the Post Newspaper has accused State House of using the ZRA in an attempt the fix the publication which is now critical of the PF administration.
The Post Newspaper said this is confirmed by the fact that even the media was being informed by State House about their coming to its offices on Bwinjimfumu and mobilised to cover the event.
It said there is no doubt politics is at play in this matter.
Below is the Press Release issued by the Post Newspaper:
For immediate release
At 08:00 hours this morning, Zambia Revenue Authority officers invaded Post Newspapers Limited offices along Bwinjimfumu Road in the company of a number of armed police officers. They served a warrant of distress on the newspaper for an amount of K6, 954,911.75, demanding that to be paid immediately. They claim this amount comprises of late payment penalties and interest. These amounts have never been brought to our attention before and the demand to which they claim they relate was settled a long time ago.
Although we paid the K26 million they had demanded, we had disagreements over the way the penalties and interest they had made us pay were calculated and there is numerous communications from our side to this effect asking for reconciliation.
They have never discussed this figure with us; all they bring to us today is a warrant of distress in the amount of K6, 954,911.75.
This is difficult to understand. Our only and simple explanation is that they are simply out to fix us. And this is confirmed by the fact that even the media was being informed by State House about their coming to our offices and mobilised to cover the event. There is no doubt politics is at play in this matter.
This is also accompanied by a demand notice of K9,969,483.29, which they claim comprises of K1,202,387.32 VAT and K8, 767, 095.97 Pay As You Earn, inclusive of penalties and interest. We do not owe ZRA any such amounts on VAT. Our VAT account is up to date and their figures are wrong.
On the outstanding amounts on Pay As You Earn, we have brought to their attention that as a result of the K26 million demanded, which we paid our wage bill fell behind in terms of payments.
And this meant that our Pay As You Earn was also going to fall behind because Pay As You Earn is a withholding tax, which should be paid on a paid basis. They do not agree with this view. They hold the view that Pay As You Earn should be paid on an accrual basis.Clearly, there is a dispute here that needs to be resolved.
There is an attempt to cook up figures and make it look as if The Post owes the Zambia Revenue Authority a lot of money, despite the fact that over the last 11 months, we have paid the Zambia Revenue Authority over K40 million.
Last week, there was a judgment in the High Court over the judicial review matter we had brought. This matter was resolved in their favour, but we decided to appeal and applied for a stay. The court has given Monday, November 9, 2015 as the day for inter parte hearing. They could not even wait for that hearing and they have swung into action against us. What does this mean? This is where things stand and the interpretation is simple.
Rowena Zulu
General Manager – Finance
[Read 53 times, 1 reads today]