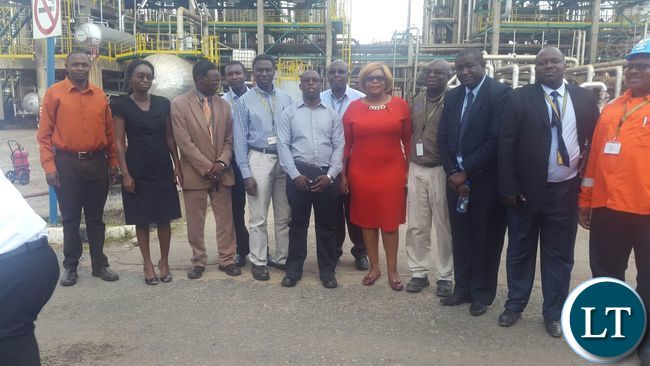 Energy Minister Dora Siliya has disclosed that Government is spending 13.4 million dollars a month in power imports.
In a Facebook posting after touring Indeni and TAZAMA as part of her familiarisation tour, Ms Siliya said Government is been forced to spend 13.4 million dollars a month on 148 Megawatts imports since October.
She said the power crisis has worsened especially that it has not rained up to now.
Ms Siliya also revealed that she met electricity bulk buyers on the Copperbelt this morning to discuss the power crisis.
'While we import power and promote solar in the immediate and short term, our long term goal is massive investment in the back bone infrastructure such as the electricity grid and a new fuel pipeline from Tanzania and extended to Lusaka, Solwezi, Livingstone and Western provinces in the first phase,' Ms. Siliya said.
She added, 'We are also looking at the possibility of a gas pipeline from Tanzania to Isoka or Chinsali,'
'It has not rained up to now meaning the hydro power crisis continues forcing Govt to spend 13.4 million dollars a month on 148MW imports since October. We can only find a lasting solution together.'