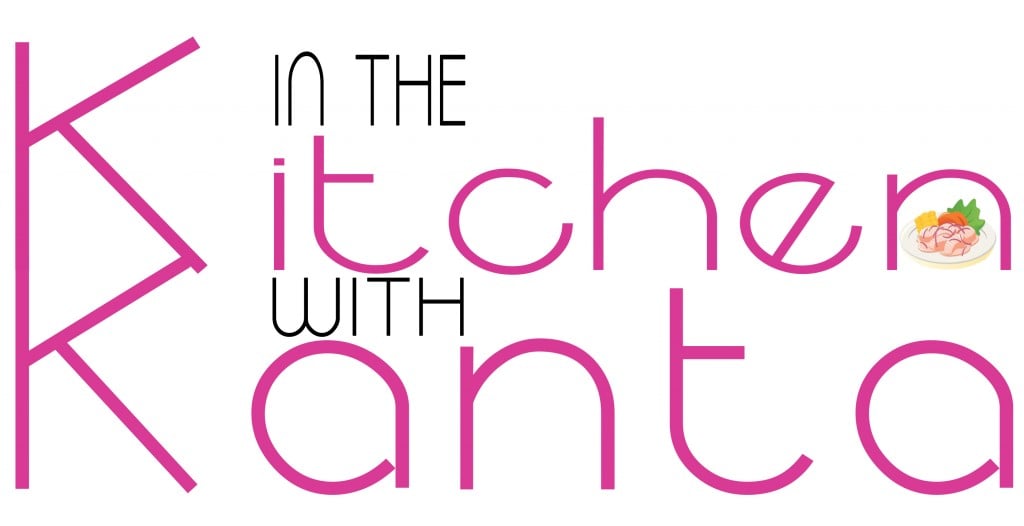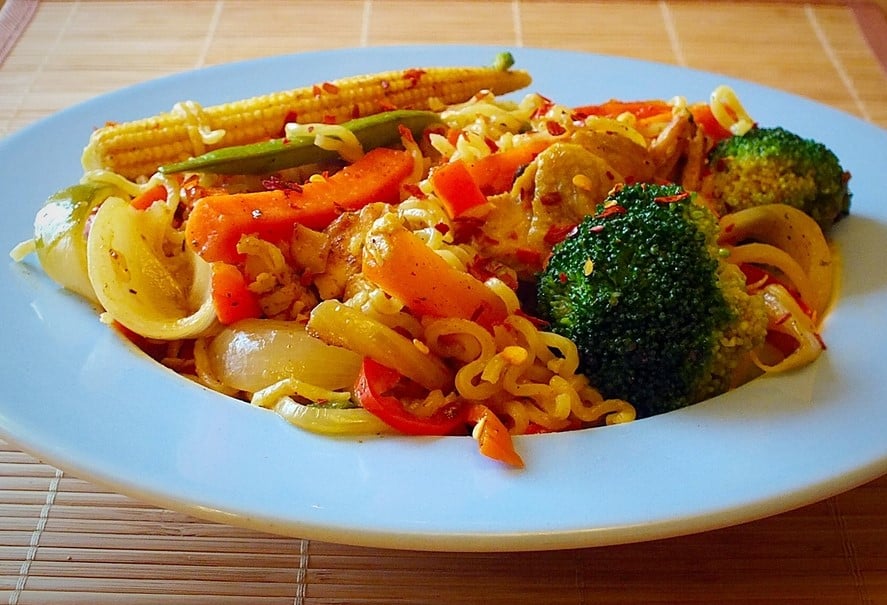 In my weekend reading I came across an article about a lady called Monica Musonda, who is considered 'Africa's noodle Queen'.    She was a lawyer who moved from Zambia to Nigeria to work. She then took a leap of faith and quit her job to start Java Foods, which aims to provide affordable nutrition to Africa.  She created eeZee Instant Noodles; which are now Zambia's biggest-selling brand and are growing in popularity across the continent.  According to the article the noodles sell for just two kwacha.  This offers young people an affordable and convenient meal; they have a preparation time of only three minutes, and are available in beef and chicken flavours. They are enriched with nutritious protein, vitamins and minerals; and are readily available in most wholesale and retail outlets, mini marts, universities and colleges across Zambia.   Reading this article was so inspiring; I love a good story about people, females, Zambians making bold decisions, following their hearts and becoming successful.  I also love how her product caters for the Zambian population, and is affordable, yet tasty and nutritious.  The article inspired me so much that I decided to make a noodle based dish, to show you a few ways to enjoy these noodles.  Whilst they can be eaten on their own, they can also be mixed with extra veggies and protein to make them even more interesting and take the nutrition value and tastiness to another level.
So today ladies and gents I bring you "Chicken noodle stir-fry" for your weekly drool session.  Oh, and to read the inspiring article about Monica Musonda please follow this link – http://afkinsider.com/97874/zambian-lawyer-quit-her-job-and-became-africas-noodle-queen/
Preparation and cooking time: 20 minutes
Serves 4 people
Ingredients
300g of eeZee noodles chicken flavour
4 chicken thighs, chopped, with the skin on
1 large onion, sliced
3 cloves of garlic, crushed, peeled and chopped
1 small-finger piece of fresh ginger, peeled and chopped
1 red pepper, thinly sliced
1 fresh red chilli, deseeded and chopped OR chilli flakes (optional)
2 carrots, 1 head of broccoli, 1 handful of green beans OR any vegetable that you would like to mix in (optional)
Vegetable oil
Freshly ground black pepper
Ground sea salt
1-2 tablespoons low-salt soy sauce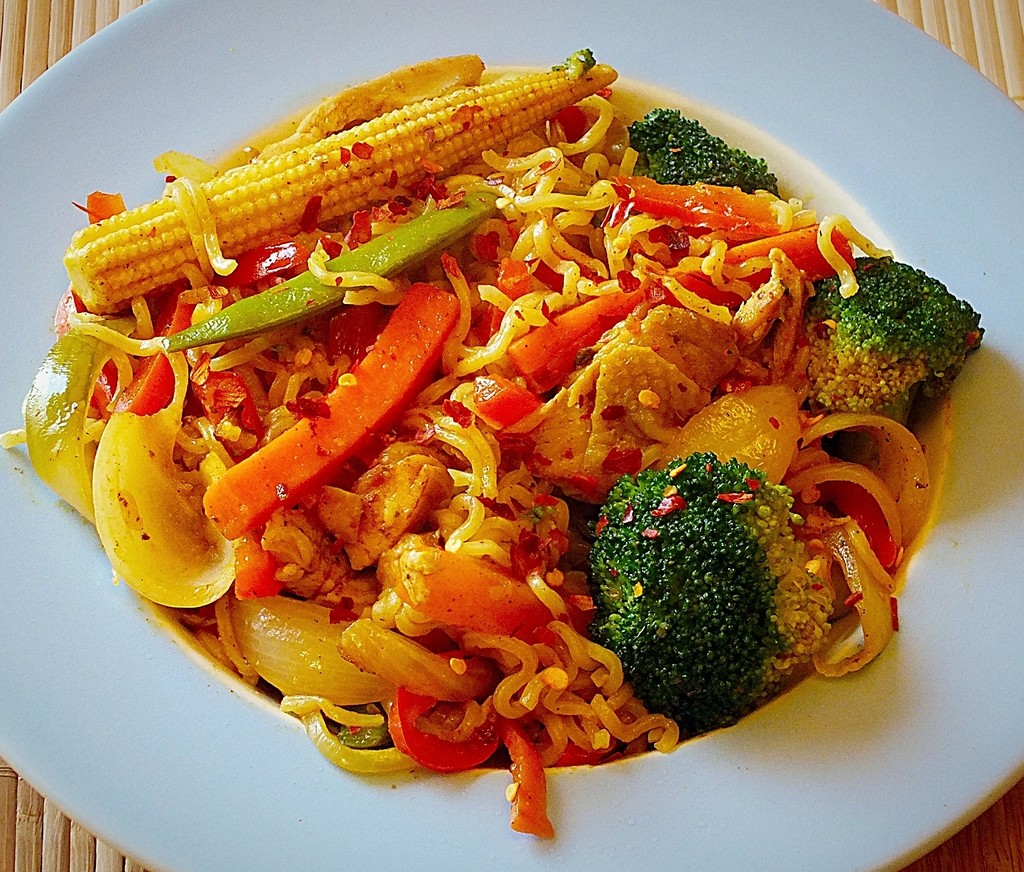 Method
Preparation
Peel and finely slice your garlic, ginger and onion, deseed and finely slice the chilli. Peel and thinly slice the carrots longitudinally.  Cut the broccoli into small florets.  Cut the chicken into small pieces and marinate it with salt and pepper.
Cooking
Cook the noodles according to packet instructions, then drain and refresh under cold water; drain again, toss in a little vegetable oil and put them to one side.
Heat 1 tablespoon of vegetable oil in a large frying pan or wok. Add your marinated chicken to the pan and stir-fry for 2 to 3 minutes, or until golden. Add the garlic and ginger and cook for a further minute.  Then add the onion, carrots and broccoli (or other veggies if you are using them) and stir-fry for a further 2 minutes.  Lastly add the cooked noodles – keep frying until the noodles are warm and the chicken is cooked through.   Now stir in your soy sauce and remove the dish from the heat.
Serving

Divide your delicious chicken noodle stir fry between bowls or plates, sprinkle over your sliced chilli or chilli flakes (optional), and serve with a cool beverage of your choice.
Enjoy.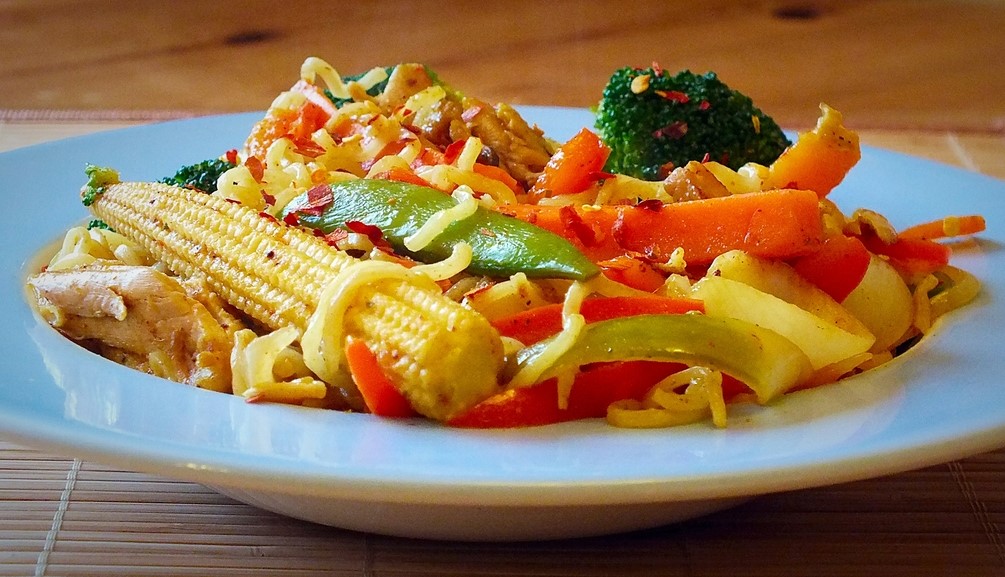 Kanta Temba is a cake maker and decorator. She is also the owner and founder of Kanta Kakes – cake shop.
You can find her work on www.kantakakes.com.  Follow her on twitter @KantaKakes and Instagram @KantaTemba.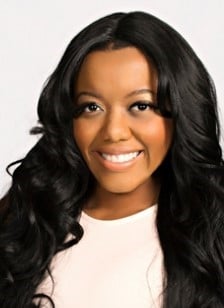 [Read 134 times, 1 reads today]