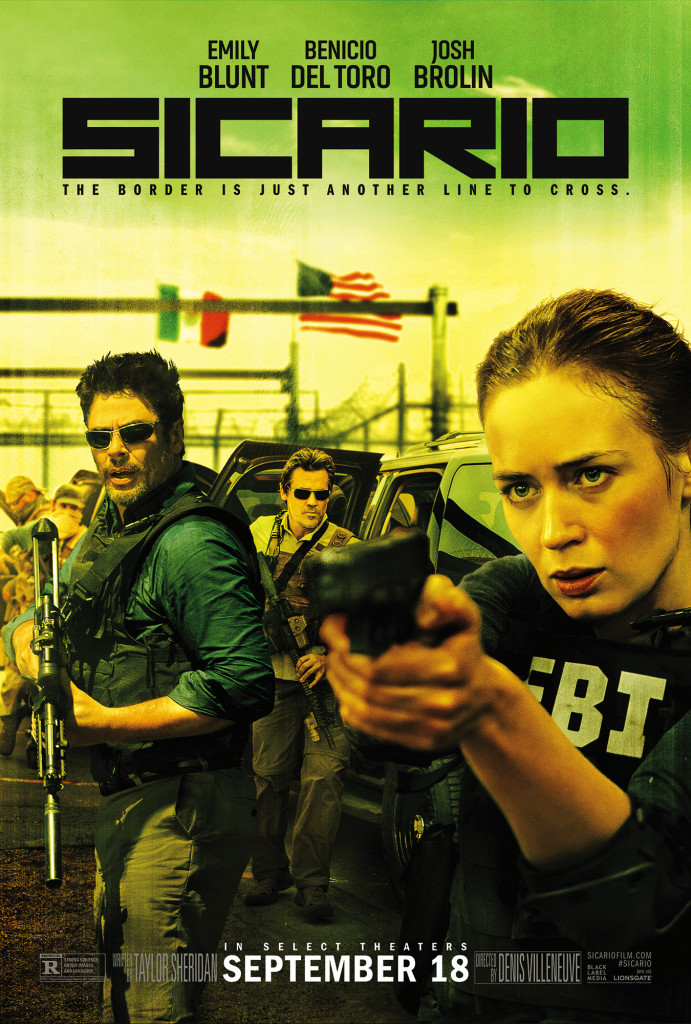 An idealistic FBI agent is enlisted by an elected government task force to aid in the escalating war against drugs at the border area between the U.S. and Mexico.
PROS
Emily Blunt and Benicio Del Toro both displayed splendid performances .
This is a high energy action packed movie , mixed with suspense and intrigue .
Excellent ,realistic action scenes .
CONS
The pacing of the movie is abit slow at times.
FAVORITE QUOTES
Alejandro: "You should move to a small town, somewhere the rule of law still exists. You will not survive here. You are not a wolf, and this is a land of wolves now."
Alejandro: "Nothing will make sense to your American ears, and you will doubt everything that we do, but in the end you will understand."
Alejandro: "You're asking me how the watch is made. For now just keep your eye on the time."
CONCLUSION
SICARIO has to be one of the top 10 movies i have watched this year . It is a thriller of the highest quality, mostly thanks to the excellent story, cinematography, and acting of the three protagonists. Emily Blunt put up an exceptional performance as a rookie FBI agent who gets in over her head . Benicio Del Toro equally had an excellent performance as the mysterious ,former prosecutor with a short fuse .  Sicaro is a suspense filled ,unpredictable movie that you cant afford to miss .
RATING

5 out of 5

BY KAPA187
[Read 28 times, 1 reads today]