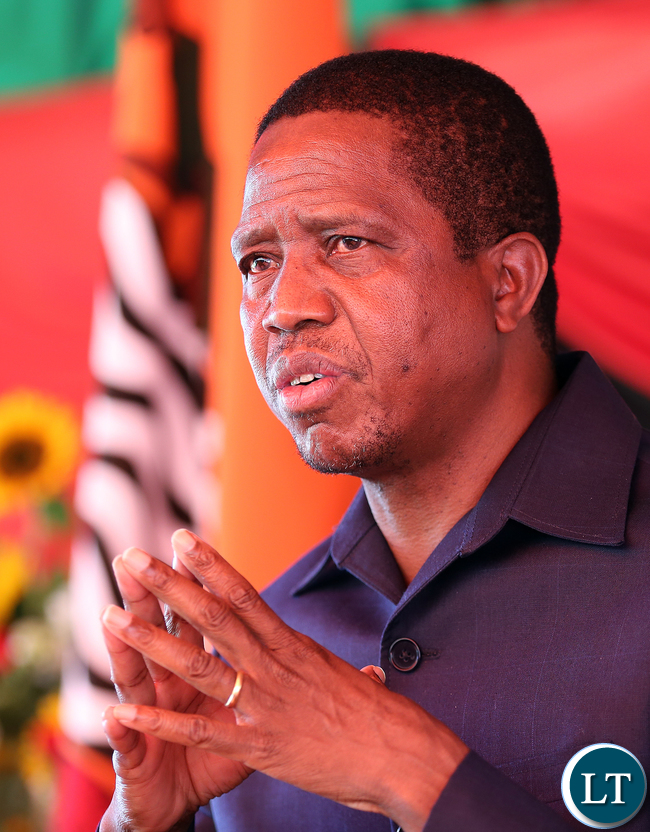 PRESIDENT Edgar Lungu has said that it clear that it is only one known political party that is perpetuating violence. Responding to a question from a journalist during a press conference at State House yesterday, the said that it is sad that suspected UPND cadres attacked relatives of Vice-President Inonge Wina in Nalolo.
The President also said that the Public Order Act (POA) was a was a good law that ensured peace in the nation but it had been abused by politicians.
"With all sincerity, this POA has been a good law, but it was abused by us the politicians who are in power and I saw it because we used to feel the same when we were in the opposition, but without viable suggestions to review it, I am afraid I cannot amend the law," he said.
Mr Lungu had since urged all politicians to desist from violence, especially that the nation would next year host general elections.
He said by allowing peace in the country, especially in Nalolo Constituency where the Vice President's family was attacked without retaliation should not be misunderstood because it could only take him one word for his cadres to revenge, which he said was not his style of leadership.
"When the party is advised not to go ahead with any meeting just obey, because our security agencies have prior information, but others have taken it that they are being denied their rights to freedom, let us preserve peace," he said.