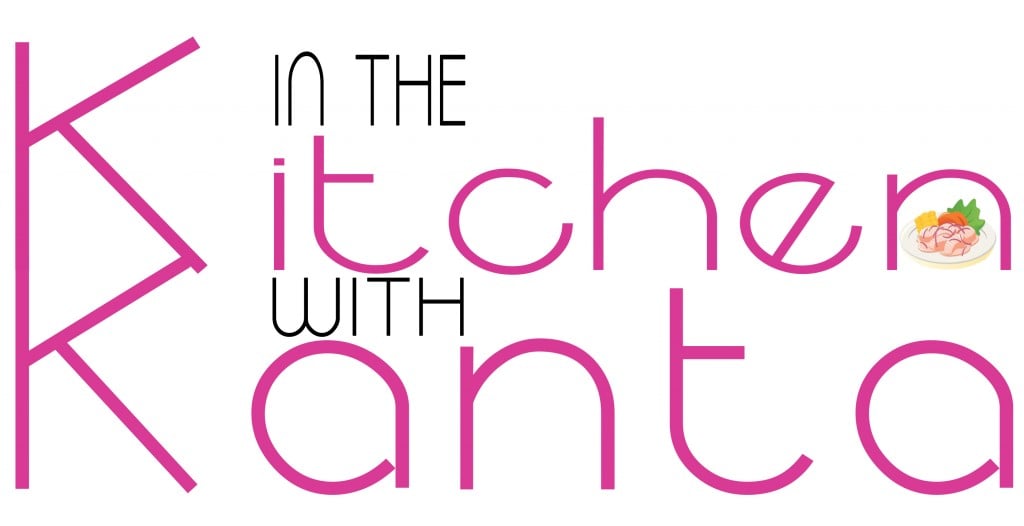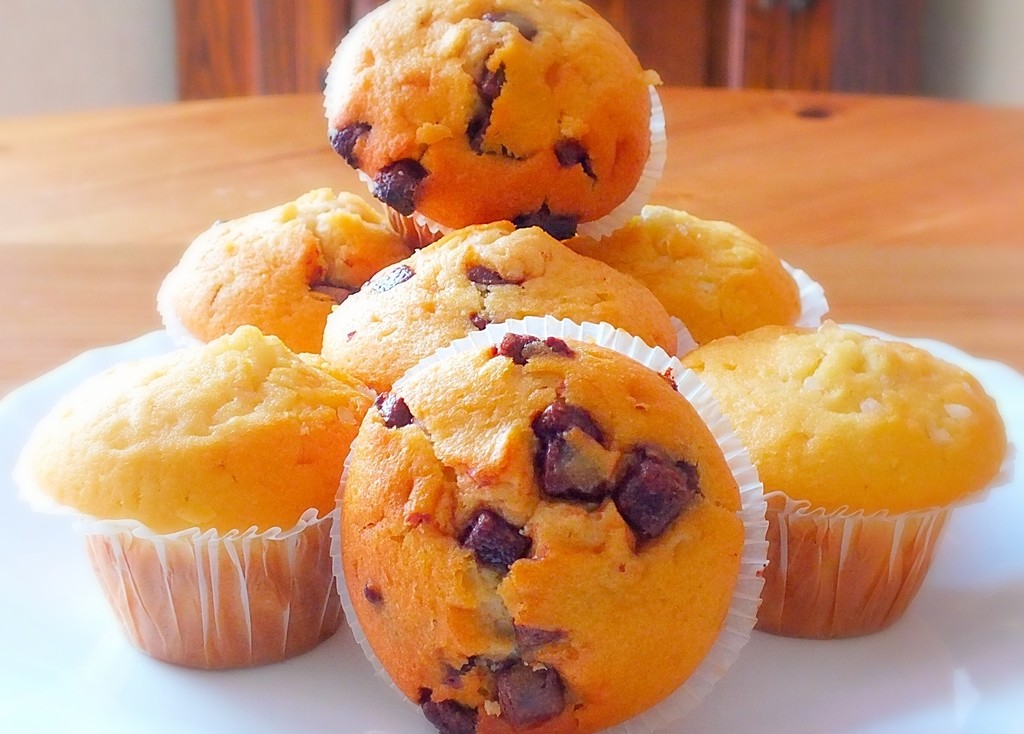 I've come to realise that I am not a very patient person; you can literally count me out of anything that requires even an ounce of patience.  I mean, I don't even like clothes shopping, and grocery shopping is even worse. I always make it a point to meticulously plan out my shopping trips; and there are a few rules that I live by.  Rule number 1: Go to the shops at "off-peak" hours i.e. 12 midnight or working hours.  This ensures that I avoid the long queues.  Rule number 2: Don't go shopping with any of the women in my family.  I mean my late grandmother (God rest her soul) would shop for hours and hours and hours; needless to say I was scarred for life.  Rule number 3: Avoid grocery shopping at all costs. It truly is a tiresome job; and the packing once you get home is even worse (I always conveniently find a way to disappear when the groceries need packing).
Considering I don't have a lot of patience, some of you might wonder how I manage to cook or bake, since these are both time consuming.  Well, the simple answer is that baking and cooking have a very calming and therapeutic effect on me. This and the fact that I actually have a genuine interest in them, make a huge difference. But even then, it's not like I enjoy hours upon hours of slaving away in the kitchen…no siree; I like fast and easy, yet delicious and filling recipes like today's lovely little treat – home made Muffins.
So, what are muffins? Muffins are like cupcakes, in some ways, but bigger.  They are relatively healthy, not too sweet, can be made with whole wheat flour, and tend to contain fruits rather than sweets. They can also be savoury, their texture is dryer and slightly denser than that of cupcakes and they can be eaten as an everyday breakfast food.  Whilst you might put a drizzle of glaze on a muffin, once you add frosting/icing to it, it becomes a big cupcake.  Muffins are also great because you can store them for quite a long time; making them satisfying and relatively cost effective. Today's recipe shows you how to make Chocolate Chip Muffins and by simply removing the chocolate chips you can make delicious Vanilla Muffins.
So what are you waiting for let's get started.
Preparation, Baking and cooling time: 30 minutes
Makes: 12 muffins
Ingredients
300g self raising flour
1 teaspoon baking powder
50g cold unsalted butter cubed
80g caster sugar
150g milk or plain chocolate chips
2 eggs
225ml milk
1 teaspoon vanilla extract (optional)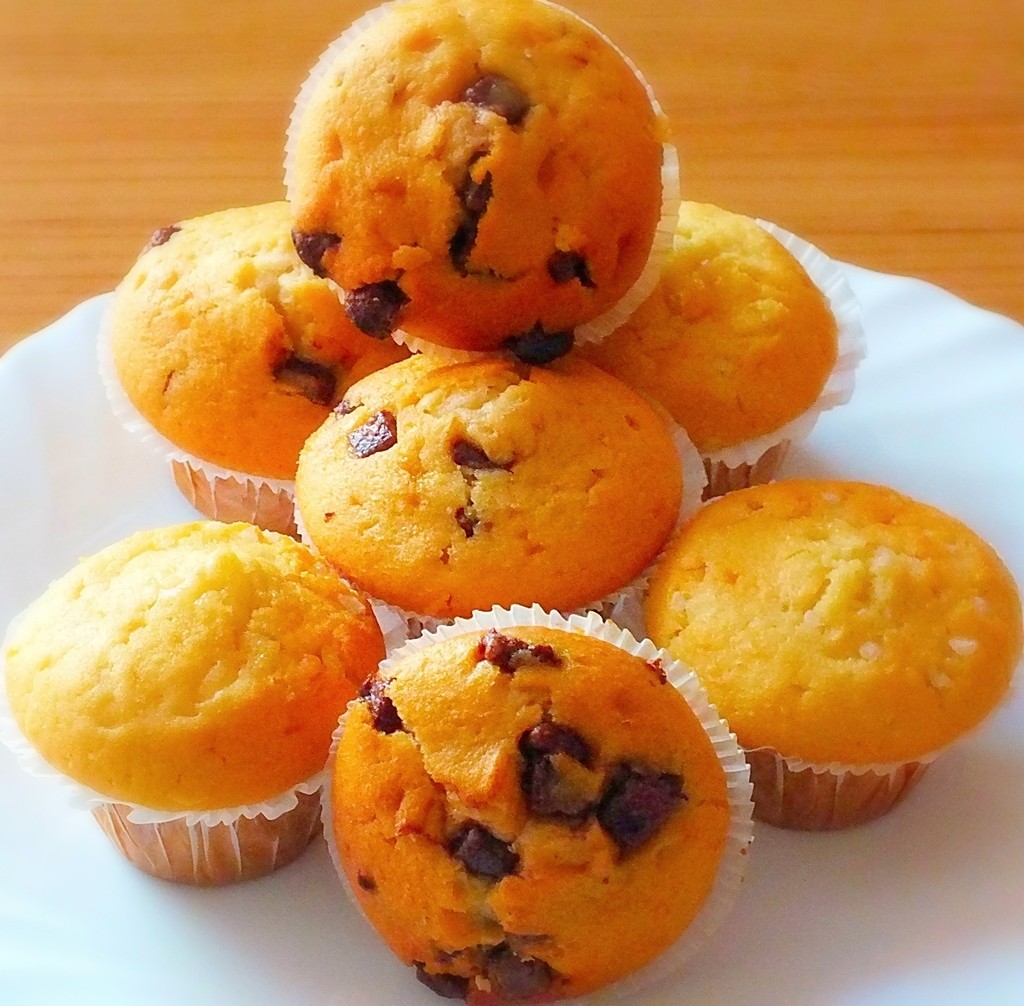 Method
Preheat the oven to 200 ?C (400 ?f).  Prepare 12 muffin cases in a muffin tin.
Mix the flour and baking powder together in a large bowl. Using your hands rub in the butter until the mixture is like breadcrumbs. Stir in the sugar and the chocolate chips with a spoon.
In a separate bowl beat the eggs, milk and vanilla extract together, pour them into the flour mixture. Mix them together until just incorporated.
Spoon the mixture into the muffin cases and bake for 15-20 minutes or until they have risen, and look golden and are firm to touch. Cool them in the tin for 10 minutes.   After 10 minutes of cooling in the tin, transfer them to a cooling rack or serve straight away.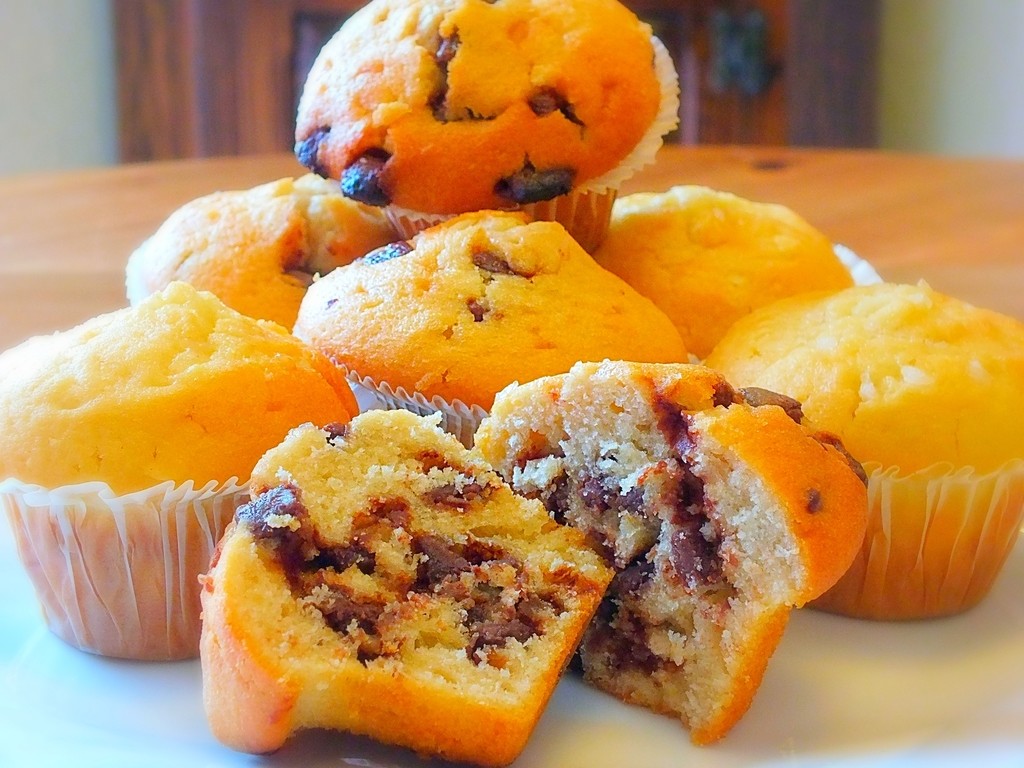 Serving
Just like that you have 12 delicious muffins.  Is that easy or what?  You can make more than one batch of muffins and store them in the pantry or a cool dry environment for 1-2 days, the fridge for 1 week and the freezer for up to 3 months.
Enjoy these muffins with any beverage of your choice.  If you want them to be a bit healthier, try adding fruits like blueberries, raisins or even banana.
Bon appétit!
Kanta Temba is a cake maker and decorator. She is also the owner and founder of Kanta Kakes – cake shop.
You can find her work on www.kantakakes.com.  Follow her on twitter @KantaKakes and Instagram @KantaTemba.