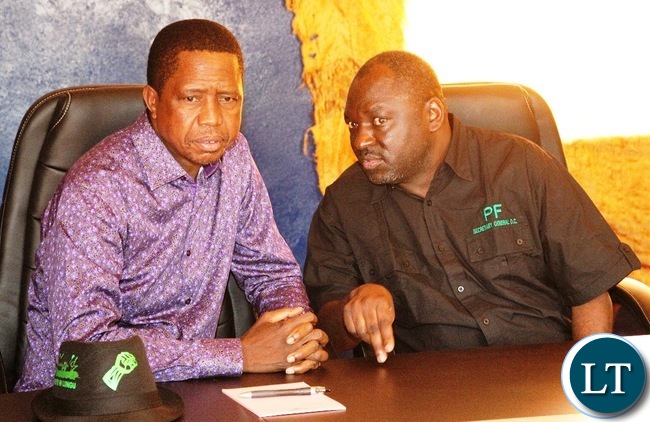 Patriotic Front Secretary General Davies Chama has ruled out the possibility of President Edgar Lungu calling early elections in 2016.
Mr. Chama said it is the ruling party's absolute intention to govern for a full five-year term.He said those suggesting that President Lungu intends to call early elections are merely being malicious and jittery.
Mr. Chama said the ruling party was given a five year mandate by the Zambian people and that there is no way President Lungu would cut it short.He said as far as the ruling party is concerned the 2016 elections must be held no later than September.
The PF Chief Executive Officer added that it is impossible to call for early elections when the constitution Bill has only reached the third reading stage in Parliament.
Mr. Chama has since advised opposition political parties in the country to concentrate on their campaigns and wait for their humiliation in the 2016 when elections are held.