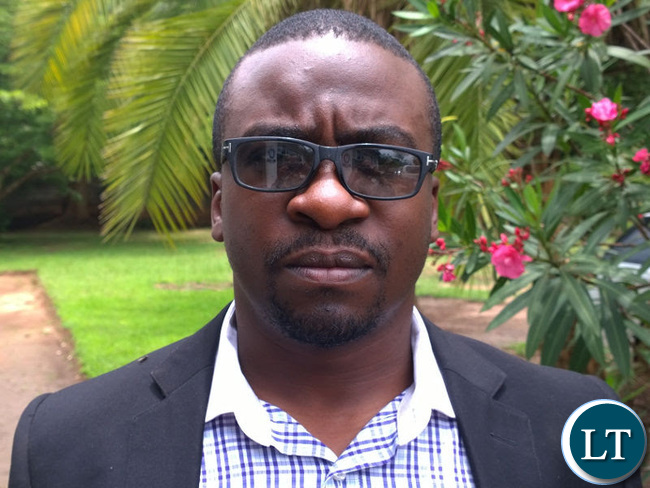 Movement for Multiparty Democracy (MMD) National Youth Treasurer Lengwe Bwalya has called on all the youths in the country, both new registered voters and the old alike to be make sure that they vote the PF government out of office come next year. Mr Bwalya who spoke from Mulungushi University in Kabwe reiterated that the PF government had proven beyond any reasonable doubt that they were perfect candidates for retirement out of government.
"We can not continue to to be lead by a vision-less, cadre-infested government whose priorities are only to fatten their tummies at the expense of the ordinary Zambian!" said Mr Bwalya. Mr Bwalya further wondered how cabinet can approve extra borrowing for infrastructure development on the Copperbelt from the Chinese Development Bank when it is a well known fact that those funds come with the condition that Chinese companies are engaged to do the construction. Additionally,the jobs that will be offered to Zambians are casual jobs since most, if not all of the skilled jobs will be filled by Chinese Engineers leaving out Zambians.
"This is myopic thinking by the PF government. The suggested constructions on the Copperbelt will not alleviate the sufferings of our people but will just deepen their sorrows because a huge number will remain unemployed. And may I remind President Edgar Lungu and his cabinet that the suffering of our people is not limited to Copperbelt alone. What will he do about all the other provinces which are far less developed like Western Province?", asked Mr Bwalya.
"That why we need an alternative government come 2016 and there is no better alternative other than the New Hope MMD under the able leadership of Dr Nevers Sekwila Mumba. In him we have a visionary, a former Vice-President who has held the instruments of power before, a seasoned diplomat, a God-fearing man who stands on morality and integrity and a great leader who will inspire the people of Zambia to arise and solve our PF-induced economic and political challenges as we look to a brighter future under MMD.
It was MMD that liberated the shrinking Zambian economy and grew it from $3 billion in 1991 to $25 billion in 2011. The MMD also greatly improved GDP per capita, life expectancy, infant morality rate, education, health, road infrastructure and many other things that were declining under the former United National Independence Party (UNIP) government.
I therefore strongly remind all youths across this great nation that the future right now is bleak under the PF and allowing them to continue will be digging our own graves. The onus is upon us to correct the current mess that PF has created. We need to act now and to act wisely by voting the PF out in 2016.
Lengwe Cornelius Bwalya
MMD National Youth Treasurer