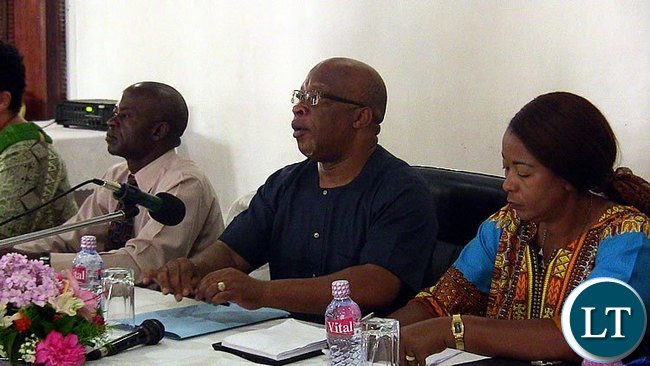 MMD leader Nevers Mumba has predicted a presidential re-run in next year's general elections.
Dr Mumba said in an interview the current top three parties in Parliament are unlikely to attain the 50 percent plus one vote threshold.
Dr Mumba notes that the passing of the 50+1 clause in the final draft constitution has made smaller political parties even relevant to the electoral process as they will be needed in the process.
'What has now come to the political scenario is a platform that makes every political party relevant to the process and it is not going to say winner takes it all or someone passes the post with one vote and they become President, I think the 50 percent plus one makes every political player going forward to contribute in making politics more equitable,' Dr Mumba said.
He added, 'We will continue to ply our role an active contribution with the view of winning the next election and I know that it might be unlikely that any one of the three major political parties in Parliament will end up with 50 percent plus one, so what I see even from this far is we are going to have a re-run and once that re-run comes, that is when politics are going to look a little flavoured in the next Parliament or in the next administration.'