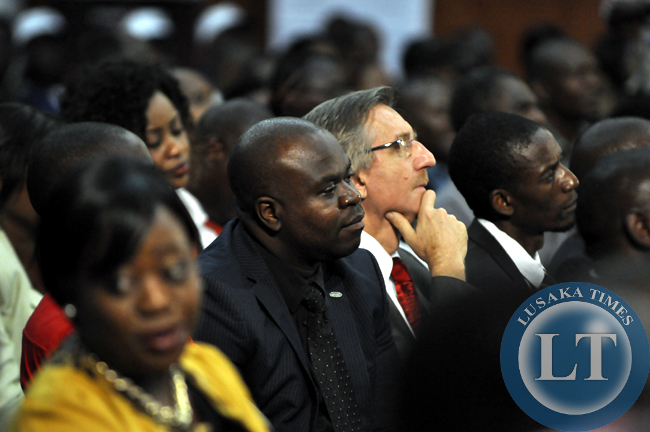 The Southern African Center for the Constructive Resolution of Disputes (SACCORD) has distanced itself from the Grand Coalition resolution to de-campaign the ruling Patriotic Front (PF) and the Movement for Multi-Party Democracy (MMD) ahead of the 2016 elections for not subjecting the entire draft constitution to a referendum.
SACCORD Executive Director Boniface Cheembe said that much as his organization remains a member of the Grand Coalition on the Campaign for the People Driven Constitution, it does not share the idea of engaging in partisan politics.
Mr. Cheembe explained that SACCORD as a civil society organization was not formed to participate in partisan politics.
Mr. Cheembe told QFM News in a telephone interview that SACCORD wanted and still wants Zambia's new constitution to be adopted through a referendum and not through Parliament.
Mr. Cheembe said that it was therefore the hope of his organization that President Edgar Lungu holds back the signing of the constitution Bills passed by Parliament to pave way for their adoption through a referendum.
Mr. Cheembe noted that if this does not however happen, SACCORD will continue to advocate that government sees the necessity for the Country to adopt the constitution through a referendum.