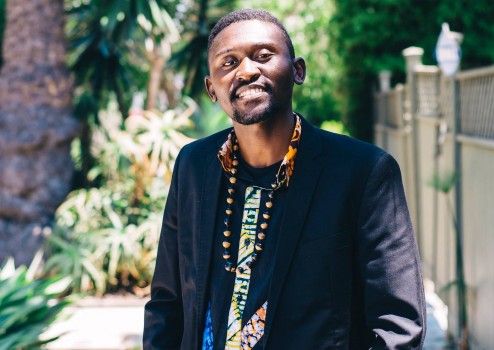 B FLOW, who recently announced that he was changing from dancehall to kalindula because he wanted to be original, has gone back on his decision saying his fans have been complaining.
This is a complete turn-around for the man who a fortnight ago said the decision to go the kalindula way was final.
In his own words: "I wish to announce to all my fans and followers that I have officially changed my music style from Dancehall to Kalindula because I want to be original. This decision is final. I urge you to carefully listen before you begin criticising. Without wasting your time, here are my two new Kalindula singles – Tekwesha Ft. Chef 187 and Veli Badi (produced by Henrik Berhane for Zedway movements)."
Now, he says fans have been complaining that they still want him to do dancehall, hence his quick turn-around.
"My fans have been complaining and lamenting that they don't want me to do Kalindula because they want that dancehall fire in me to continue burning," he says.
"Well, I'm sorry to abort Kalindula prematurely, so I'm officially back on the dancehall tip. Who am I to deny mi fan dem weh dem ask for? Meanwhile, look out for my new dancehall album produced by Magg 44 and Jerry Fingers".
It was always going to be intriguing if not interesting to see how B'flow, who got recognition from President Obama for using music for social good, was going to make the transition from dancehall to kalindula.
The two genres are quite distinct, but a creative person can always play around with them.
While dancehall is some kind of digitalised version of raggamuffin reggae, influenced by hip-hop, which it combines with, kalindula has its roots in Luapula Province and has to be played with atleast two lead guitars, a bass guitar, percussion and drums.
(DailyMail)