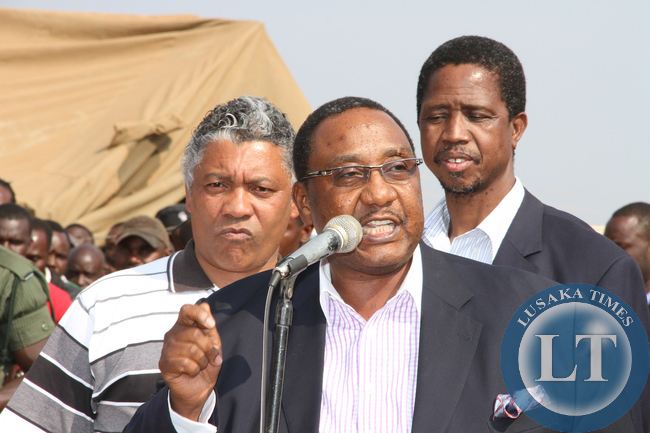 Opposition UPND Vice President Geoffrey Mwamba has refuted rumours circulating that he has quit the UPND as he prepares to rejoin the PF.
In a statement, Mr Mwamba who is commonly known as GBM said the rumours are baseless.
He said he has no desire to return to the PF adding that the ruling party has allegedly failed the Zambian people.
Below is Mr Mwamba's statement.
I Would not normally respond to rumours but I am forced to depart from this norm because remaining silent may be construed as consent.
In the past few days the rumour mill has generated a story that I have or will resign from the UPND as I have intentions of going back to the Patriotic Front.
Let me categorically state and this is official that no iota of me desires to return to the PF, a party that has in a short lifespan sent the Zambian people into extreme abject poverty never seen in this country's existence.
As a sane person how would I leave a progressive party such as the UPND that has the programs and strategies that would emancipate us from the lack of direction and plans of the PF.
The PF has failed the Zambian people, and in desperation they have now began to use methods that they intend to confuse the Zambians by running a propaganda and malicious campaign on unsubstantiated issues and hope that some of us will look like we have no morals and are job seekers.
I entered politics to serve the people and not for my benefit and I joined and accepted the position of Vice President Administration of this great party and will remain so until the party decides otherwise.
My position is that nothing will make me leave UPND ,and for PF? What a fallacy. Not a party that has no focus and no love for the people they are supposed to serve. A sinking titanic indeed.
Hear it from me, I have not and do not intend to resign from the UPND and will work tirelessly to ensure that the party forms government come August 2016. So all haters sorry.