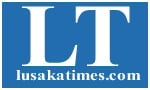 Welcome to 2016 !! We hope you had a wonderful 2015 and we look forward to making 2016 a worthwhile one as you visit Lusakatimes.com
As the year starts, we would like to just highlight a few things:
Technology
In 2015 we introduced a whole host of new technological changes to the site when we made a decision not to support old browsers anymore and moved the site from the insecure http to the secure https. This process led to a loss of revenue and a big section of our audience. We have however, noticed that lately people are now upgrading to new browsers and the numbers are getting back to the levels we had prior to August when we made the changes.
The new changes enabled us to push more content to your browser at a much faster speed and we are pleased with the results thus far and continue to push for the 3 seconds mark per request. We are currently sitting at 6 seconds to load a page.
LT Best Blogger
LT Best "Blogger" 2015 Award to be Announced on Friday 8th January,2016.
As we have mentioned in the past, Comments is what drives this site. News you get here can be found elsewhere, but the comments and user engagement remain unique to this site and it is what makes people come back to this site again and again.
This year we want to honor the people that have been the driver of the comments section from the time we started keeping the records in 2007.
On Friday we shall publish the top five people that have posted the most comments on Lusaka Times and list the exact number of comments they have posted since 2007 when we started keeping the record. No doubt, a lot of people change IDs they use for posting, but this award will go to those that have maintained the same ID over the years. It is the only practical way to deal with this.
Going forward we shall look at giving an award to the person who posts the most comments and also the person who receives the most 'up' votes.
Comments Moderations and Flags
We have addressed this issue before, but looks like it is worth addressing as we continue to get new people visiting the site and posting comments.
The Flag does not necessary represent your location. Internet Traffic travel through a lot of gateways before it arrives at Lusaka Times website.
None of the comments you post on the site are censored by a human being. However, if you use the banned vulgar words the system will take care of your views and throw them into the trash bin and we shall lose the good parts of your contribution. Sometimes the system is kind enough to keep your comments in moderation and when the editors get to them, they will manually publish them or discard them based on their content, appropriate or inappropriate.
FAQs on comments
Why is LT blocking my comments?

Comments are sometimes held up automatically by our system for the following reasons
Our system mistakes you for a BOT
Your comment contains some words that have been blacklisted ie.offensive/vulgar words
You have posted many offensive comments in the past and your comments are being moderated
How long will it take for my comments to appear if they are held up for moderation
Comments held up for moderation are reposted on the site within 24hours
Coverage
We actually have some values! From time to time people mistake us for belonging to this group or that group, but we don't and we thought we would share some of our values with you.
First, we place a huge responsibility on the LT team to focus on facts and truth. We deliberately avoid speculation and fancy and sensational reporting. There are a lot other sites that do that. We want to slowly, but surely build an institution and brand that will last many many years to come, even 100 years when we are long gone. No institution can last 100 of years if it is not founded on truth, justice and fairness in its dealings. Our model is premised on these five common core values:
1. Accuracy
2. Independence
3. Freedom from bias
4. Integrity
5. Reporting from the Internet(We shall NEVER have a printed paper)
In short we strive to be fair to all sides.
Secondly, we again deliberately avoid speculative or investigative journalism, unless we can back it up with solid evidence of audio, video or paper evidence with quoted sources. Speed of reporting facts is good enough for us. We have no political agenda of any sort. We don't side with ruling or opposition party. Neither do we take funding from either sides. All are welcome to send us articles.
Thirdly, we avoid at all cost injecting our opinions into stories. We avoid labeling people we are reporting about like thieving politician, fool, rapists, wife beater , PF thugs, UPND thugs, MMD thugs, etc. We let our readers form their own opinion. They are intelligent enough. Our job is to give our readers facts so they can accurately think and form opinions. We deliberately avoid quoting unknown sources or some secret source or impeccable source, we leave that to the other papers that do that. We would rather go with a reaction from the person affected by the speculation.
Lastly, this platform is open to all.Whether you are a fisherman, secondary school pupil,bus conductor,politician,academic etc we value all your views and will gladly publish your article. At no point have we rejected any article sent to us based on difference of opinion. We cover/publish them all, albeit sometimes late because the queue can be long at times. From time to time one party sends in more stories than other parties and this may give the impression of bias.We encourage everyone to send in stories.However, the articles must be informative,of interest to our audience and comply with our values.