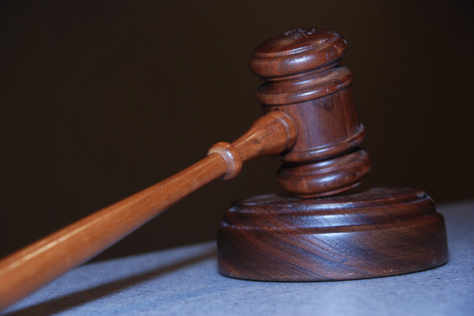 The Matero Local Court has heard how a 28-year-old woman deserted her matrimonial home after her husband found a sex conversation coupled with naked pictures in her phone.
This was in case in which Jack Chanda, 37, sued Precious Tembo, 28, for divorce.
Chanda also shocked a fully-packed Matero Local Court when he told the court that his wife sleeps with a jean skirt in bed.
Facts before the court were that Chanda married Tembo in 2004 and have no children together.
Chanda said problems in their marriage started shortly after he married Tembo and decided to send her to school.
"Shortly after I sent my wife to the University of Zambia, I started noticing some funny behaviour in our house. She started coming late and spending sleepless night texting on WhatsApp," he said.
The plaintiff told the court that his wife had started telling him that he would one day compensate him for taking her to university in order to avoid him boasting of educating her.
"My wife is also in the habit of packing her belongings when we have an argument," he said.
Chanda complained that his wife had been accusing him of being dull and incapable of impregnating her.
"She tells me that I add no value to her life because there is nothing meaningful I do to help her, not even advising her," Chanda said.
Chanda said his wife denies him conjugal rights by reading the Bible the whole night.
But Tembo said her husband is a jealous man who does not want to see her interacting with other men and that on several occasions he has accused her of being a prostitute.
She has accused Chanda of having a girlfriend who is responsible for his decision to opt for divorce.
Tembo told the court that she is tired of having a man who demands for sex every time they are in bed.
Magistrate Lewis Mumba granted the couple divorce.
(DailyMail)
[Read 3,007 times, 3 reads today]