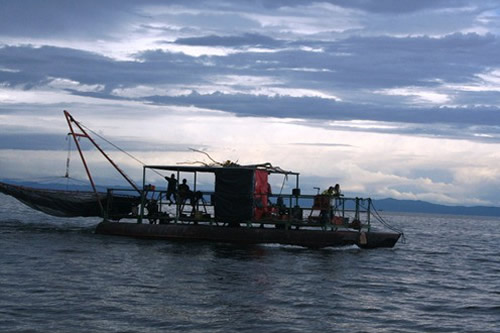 EIGHT Zambian fishermen have been sentenced to two-year imprisonment with hard labour by a Zimbabwean Court for fishing illegally in that country's water.
The fishermen, from Siavonga District, were on January 4, this year, arrested by the Zimbabwean authorities for allegedly fishing illegally on that country's side of Lake Kariba.
Southern Province Police Chief Goldwin Phiri was however unreachable for a comment by press time.
But Siavonga District Commissioner (DC) Lovemore Kanyama yesterday confirmed the sentencing of the fishermen in an interview.
Mr Kanyama said the fishermen appeared in a Zimbabwean Court on Monday, this week, and were sentenced to two-year imprisonment with hard labour.
Two boats that the fishermen were using to catch Kapenta were confiscated and forfeited to the Zimbabwean government.
"My appeal to the Zimbabwean government is to have mercy to the youths (fishermen) by allowing them to pay a fine to the offence which they committed, "he said.
Mr Kanyama however clarified that allowing the convicts to pay a fine each was not one way of encouraging illegal fishing.
He said Zambia and Zimbabwe had a long historical and cordial bilateral relationship which could be utilised to resolve certain matters.
A few months ago, more than 100 Zambian fishermen were arrested by Congolese marines on Lake Tanganyika in Northern Province for fishing illegally in that country's waters.
About eight boats and fishing equipment were seized by the Congolese authorities.
[Read 102 times, 1 reads today]