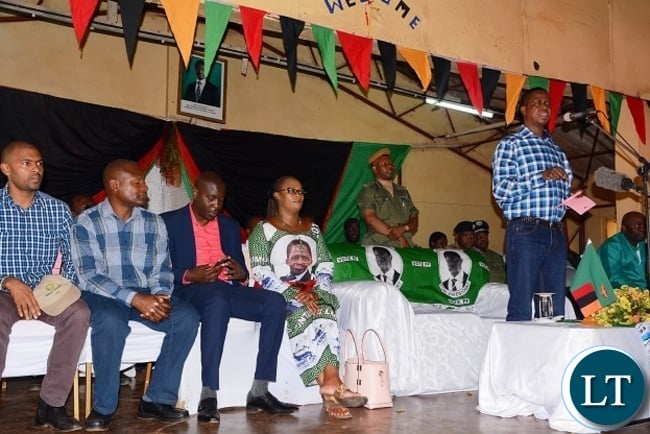 PRESIDENT Lungu has said that his running mate in the August 11 elections will be someone who shares his vision and aspirations for Zambians.
President Lungu has said the decision to choose a running mate is his preserve and should not be confused with the 50-percent-plus-one vote threshold for one to be elected as President.
"The running mate will come from myself," President Lungu said.
Speaking when he addressed Patriotic Front (PF) members at Luangwa House in Chipata yesterday, the President outlined the qualities he will be looking for in his running mate but noted that he will not choose his wife or his best friend as his running mate.
"I cannot choose my wife as my running mate. And I cannot choose my best friend as a running mate, I will choose someone who shares my vision and aspirations for the people of Zambia.
"Somebody who believes in the people. Somebody who is selfless. Somebody who desires to see that which we share in the PF is actualised," President Lungu said.
The President said he will choose a running-mate whom he will be comfortable with even when he travels out of the country or whenever he falls sick.
"Chakudza sichiimba ng'oma (what harms you comes unannounced)," he said.