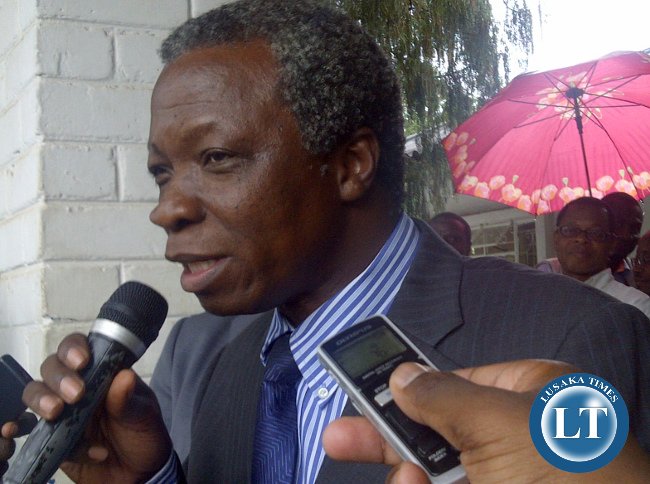 Opposition People's Party President Mike Mulongoti says President Lungu and the PF are lying to themselves if they think that going into an alliance with MMD will give them the 50%+1 votes required for the Presidential candidate to win the August elections.
Speaking in an interview Mr Mulongoti said no two parties can win this year's election without the help of other parties and that any political party which thinks that they will win by forming an alliance with a single party will be just cheating themselves.
He said the party which will win elections is the one which will make coalitions and alliances with more parties because there is strength in numbers.
He said the 50%+1votes clause has brought in the dimension of political parties trying to work together but that no two parties can win the elections if they do not incorporate other political parties.
He explained that going in an alliance is meant to maximise the numbers hence no single party can have the numbers needed to win the elections.
"If you unite with somebody you are trying to minimize the numbers now the challenge is if you can't maximize the numbers with just a single party, there are no two single parties that will win this election, no ways," Mr Mulongoti said.