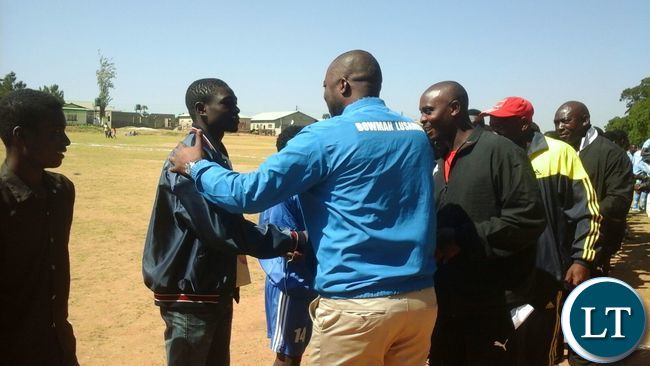 The Lusaka Magistrate court on Wednesday afternoon acquitted Bowman Lusambo and three others for assault.
Lusambo, Watson Mtonga, Scorpion Kadobi and Chiwele Maimisa are alleged to have assaulted Major Richard Kachingwe, Tobias Kafumukache and Gregory Chifire on 19th December 2012.
Facts of the matter are that on the material day, Major Kachingwe held a press briefing at the MMD Secretariat were he invalidated the presidency of Dr. Nevers Mumba and was later allegedly assaulted by the four accused persons and some unknown youths.
And delivering judgment Magistrate Joshua Banda ruled that the evidence adduced before the court was inherently weak and the video footage submitted by ZNBC did not suggest that any of the four accused people assaulted Major. Kachingwe.
Magistrate Banda said the medical report submitted before court indicated that Major Kachingwe only sustained a cut on his toe while clinical evidence indicated that Chifire and Kafumukache did not sustain any injuries.
Magistrate Banda acquitted the quartet as the evidence submitted before the court did not support the allegations made by the victims.