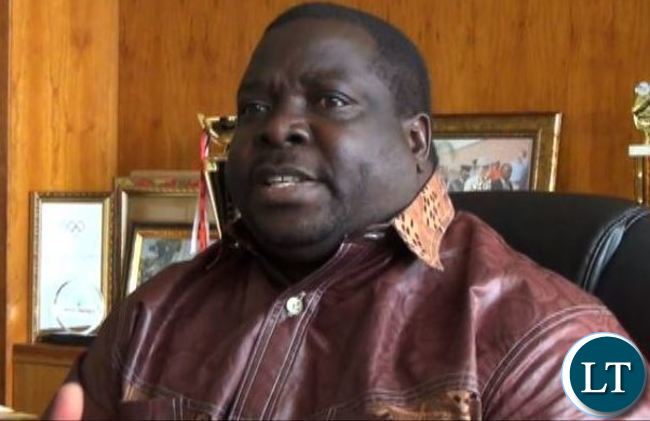 CHIEF Government spokesperson Chishimba Kambwili says no child should be deprived of education because of high school fees.
Speaking when he visited Mpatamatu Secondary School in Luanshya yesterday, Mr Kambwili, who is Minister of Information and Broadcasting Services, said it is Government's duty to provide education to citizens because all children have a right to education.
The minister visited the school to verify reports that management had not adhered to Government's directive to reduce school fees.
Mr Kambwili said it is important for schools to adhere to the circular issued by the Ministry of General Education to all schools to reduce school fees.
"My office has been receiving complaints from parents that the fees are too high. Even when I was on radio in Kasama, parents were calling to complain about high school fees.
"I think the problem is with the circular from the Ministry of General Education. I think there is need to harmonise the circular with what is obtaining on the ground. Cabinet needs to re-look it," Mr Kambwili said.
The minister said he will discuss the issue with his ministry of General Education counterpart John Phiri before it is tabled before Cabinet.
The Ministry of General Education has directed secondary schools to charge school fees between K250 and K500 per term but some parents are complaining that the fees are exorbitant.
Mr Kambwili, who is also Roan member of Parliament (MP), said many people in his constituency cannot afford high school fees because they are not in employment.
And Mpatamato Secondary School head teacher Pamela Sakala said the school is facing challenges in paying support staff and settling utility bills for water and electricity.
She said the school has not increased user fees in the last three years.
Luanshya district education board secretary Terry Changwe said schools in the district complied with the circular to reduce school fees.