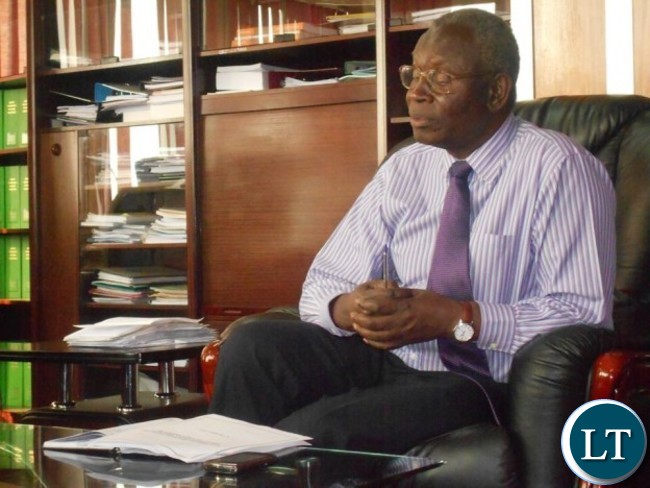 MINISTER of Health Joseph Kasonde says Government will save millions of kwacha spent on sending patients for treatment abroad following the modernisation and installation of equipment at the University Teaching Hospital (UTH).
Dr Kasonde said the installation of the computerised tomography scan (CT scan) machine, catheterisation laboratory and renal unit will help Government save millions of kwacha.
He was speaking when he commissioned the installation of the modern medical equipment at UTH in Lusaka yesterday.
"It gives me great pleasure to be honoured with commissioning of modern medical equipment, which will enable people access treatment here in Zambia as this will significantly reduce on the money that Government spends on treatments abroad," Dr Kasonde said.
the money that will be saved can thereafter be used for other development programmes.
"I will give you an example; Government, through my ministry, engaged a resident cardiac surgeon here at UTH who has since operated on more than 60 cardiac cases. This assisted in saving more than US$17,000 which was being spent on one patient abroad and we can use this money on other projects," he said.
the catheterisation laboratory at UTH is the first of its kind in Central Africa and will significantly strengthen the provision of healthcare services in the country.
"The availability of this high-tech equipment will assist in achieving Government's mission of providing equitable access to cost-effective, quality healthcare service that is parity with health services offered in the more advanced economies," he said.
the modernisation programme at UTH is still underway and more than 70 percent of the works have been done.
"The modernisation programme involves the rehabilitation and refurbishing of the main theatre, the main pharmacy, the emergency room and ward G11 and the 2.5-kilometre stretch of the road network in the hospital premises has been resurfaced," He said.
He is, however, saddened by the continued congestion at UTH mainly due to cases that can be treated and managed by local health facilities in the city and across the country.
"I have observed with sadness that UTH continues to be congested mainly by minor cases manageable at local clinics, so Government is strengthening primary healthcare service by building health posts and district hospitals across the country," he said.