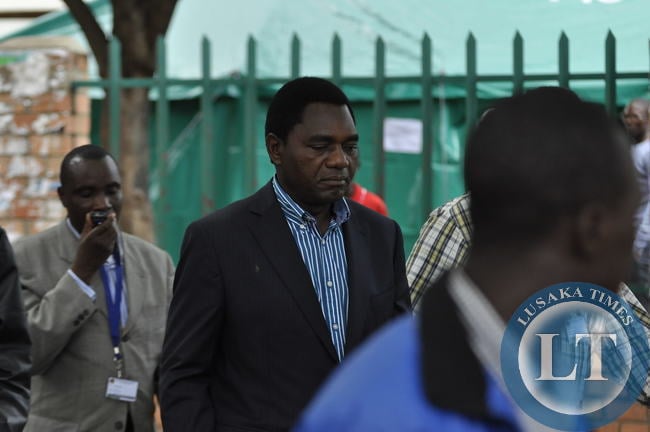 United Party for National Development (UPND) President Hakainde Hichilema has questioned the newly increased nominations fees by the Electoral Commission of Zambia (ECZ).
Reacting to the new increased fees by ECZ, the UPND leader said that it was not understandable why ECZ should ask for such amounts of money when elections are funded through tax-payers' money.
Yesterday, ECZ made an upward revision of presidential nomination fee from K10,000 to K75,000 while that for parliamentary candidates has been increased from K5,000 to K10,000.
ECZ chairperson Justice Esau Chulu said this at a stakeholders meeting at Mulungushi International Conference Centre in Lusaka in a briefing ahead of the August 11 general elections.
"Council Chairperson candidates will pay K5,000, Councillor for City and Municipal K2,000 while Councillor for rural pays K1,500. Currently, presidential candidates pay K10,000, Parliamentary K5,000, and local government candidates pay between K50 and K100," Justice Chulu said
Justice Chulu said that the ECZ has revised nomination fees because of the cost incurred in the elections.
He said the total cost incurred by ECZ per presidential candidate is K288,860 and that if there are 10 candidates like during the 2011 elections, ECZ spent K2,888,600 on presidential elections.