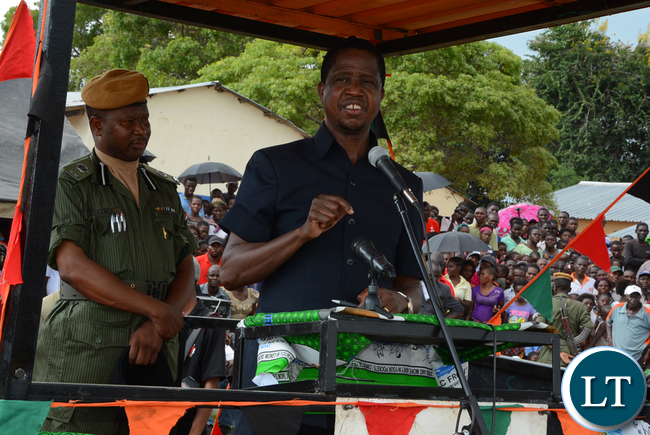 The Evangelical Youth Alliance says it will help the ruling PF to campaign due to President Lungu's commitment to upholding Christian morals in his governance style.
Speaking in an interview EYA Executive Director Rev Moses Lungu said his organization will support the PF in the coming election because the party has shown commitment to Christianity as can be seen from the building of a national tabernacle.
He has called on other Christians in the country to support the PF and ensure that President Lungu continues to promote Christianity beyond 2016.
"We are coming out in the open to tell the nation that we will be supporting President Lungu and the PF in the coming elections for the simple reason that Edgar Chagwa Lungu has stood up for the Christians in this country, he has stood by up holding Zambia as a Christian Nation, he has stood by coming in the open to declare a day of national prayers and he has stood by building a national house of prayers for all the Christians to go and pray.
"As EYA we are going flat out to tell young men and women to vote for PF because the PF have shown their love for us Christians. We need to help support the PF to continue with their programs until 2021," he said.
[Read 73 times, 1 reads today]