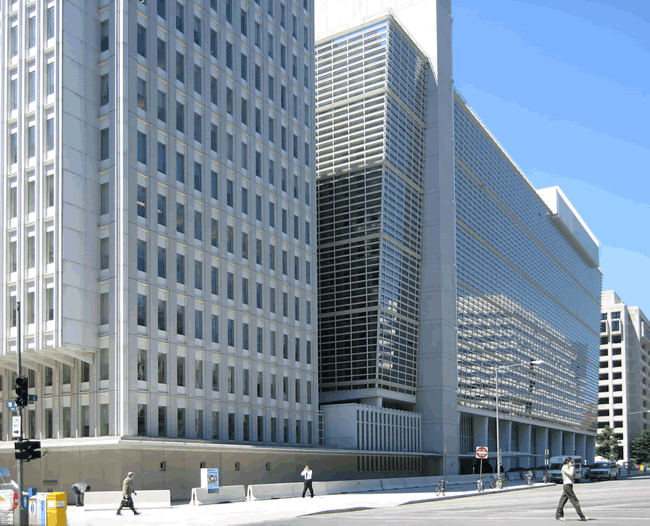 A new report released by the World Bank's Independent Evaluation Group (IEG) highlights the importance of prudent resource management and sound economic fundamentals for mineral resource-dependent countries like Zambia.
The IEG evaluation, World Bank Group Engagement in Resource-Rich Developing Countries: The Cases of Bolivia, Kazakhstan, Mongolia, and Zambia, looks at the experience of four countries with huge dependence on non-renewable natural resources including Zambia.
It explores what these countries can do and learn from each other in order to better weather the cyclical nature of commodities markets. The report also looks at how development partners like the World Bank Group can engage more effectively with their resource-rich country clients.
Speaking at the report's launch in Zambia, Vice-President Inonge Wina said the evaluation meeting is a symbol of moving forward, by looking into the past. Zambia needs to develop a culture of monitoring and evaluating our development effort in order to plan smart.
She informed the gathering that the Ministry of Planning is consulting with various stakeholders in the country to ensure that the Seventh National Development Plan (SNDP), is developed in a more coordinated and consultative manner, so that it takes into account the various drivers of poverty in the country. The idea is that the Seventh National Development Plan, is made to deliver outcomes that will practically contribute to achieving the country's aspirations in the Vision 2030, of becoming "a prosperous middle-income nation by 2030".
"The Bank stands by Zambia and will help the country to prepare for potential copper price volatility by jointly exploring alternative scenarios and appropriate arrangements for sound fiscal management and monitoring over the medium-term as well as for developing contingency plans, said Ina-Marlene Ruthenberg, World Bank Country Manager for Zambia.
"This I believe will help Zambia with some coping mechanism each time the copper prices fall. We have come to learn about the cyclical nature of the copper prices and each time it falls, it brings about economic hardship particularly to the poor."
IEG's report identifies three inter-related areas that resource-rich developing countries consistently grapple with, namely the prudent management of revenues; economic diversification through finding growth and employment in the non-extractive sectors; and ensuring that the benefits of economic growth and revenues are widely shared within the society, contributing to human development, poverty reduction, and environmental sustainability.
The new IEG report comes on the back of another World Bank report, the Zambia Economic Brief (December 2015), which projects that Zambia's growth will fall below 4% in 2015 after years of 6.4% average growth between 2010 and 2014.
"Beyond balancing fiscal prudence and diversification, continued social investment in sectors like health and education must remain a priority," said Nick York, IEG's Director for Human Development & Economic Management. "The challenge for many countries is to design and implement the right human and social development investments."
[Read 116 times, 1 reads today]